By Matt Villano for Wynn Magazine

This story was originally published in 2021.
It has some of the best real estate inside Wynn Las Vegas: a commanding position amid the twinkling branches of the Wynn conservatory and a view of the Lake of Dreams. Now the bar formerly known as Parasol Up has a new identity too.
The new iteration, Overlook Lounge, debuted [in summer 2021] and is now more private and sophisticated than ever before. Todd-Avery Lenahan, President and Chief Creative Officer of Wynn Design & Development, says the revivification was predicated on transforming the space to be more intimate. He drew on diverse influences to create a nuanced and layered room that is completely unexpected.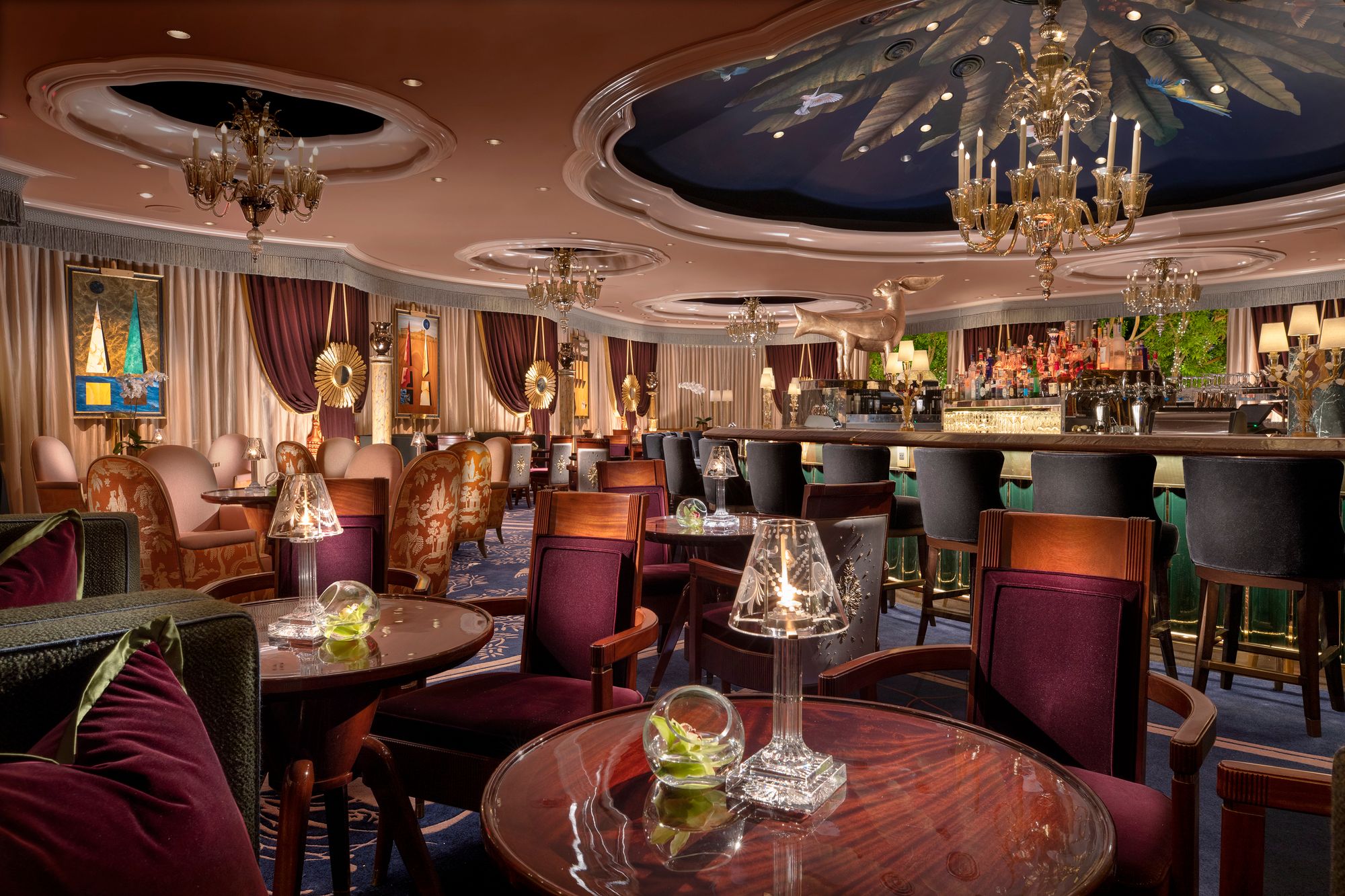 For instance, palm frond ceiling murals hint at the chinoiserie and tropicalism that was fashionable during the Regency period. The room is rendered in jewel tones inspired by Wynn conservatory's mosaic flooring. Whimsical large hybrid "bunnyfish" sculptures, a private commission, flank the bar and lend a fantastical quality to the room—as though you might be entering a magical and impossible hunting lodge. Around the room, framed art inspired by "pietra dura," the Italian technique of creating scenes with stone inlays, was inspired by mid-century modernist artwork.
Lenahan restored a much-loved feature from early Wynn days: rich drapery that creates an intimate hideaway lounge while dramatically framing vistas in every direction through pale bronze sheers that soften the prime views of the casino, conservatory, and waterfall below.
"In the past you'd be sitting in this space, and people on the outside walking past would be able to see you—the bar was basically an extension of the casino," he says. "Now it's a psychological and sensorial removal from the enormity of the casino. It's a wonderful Fabergé egg gem, a cocoon that greets you and helps you relax."
JOIN US AT OVERLOOK LOUNGE TODAY

Of course, the cocktails set the tone as well. Wynn's mixologist Mariena Mercer Boarini, who has created new cocktail recipes for nearly every food and beverage outlet on the property, developed spritzes and cocktails inspired by iconic figures in fashion, film, history, and mythology. The Brando, for example, is a spin on a New York sour and features WhistlePig rye whiskey, lemon, cardamom, and malbec wine.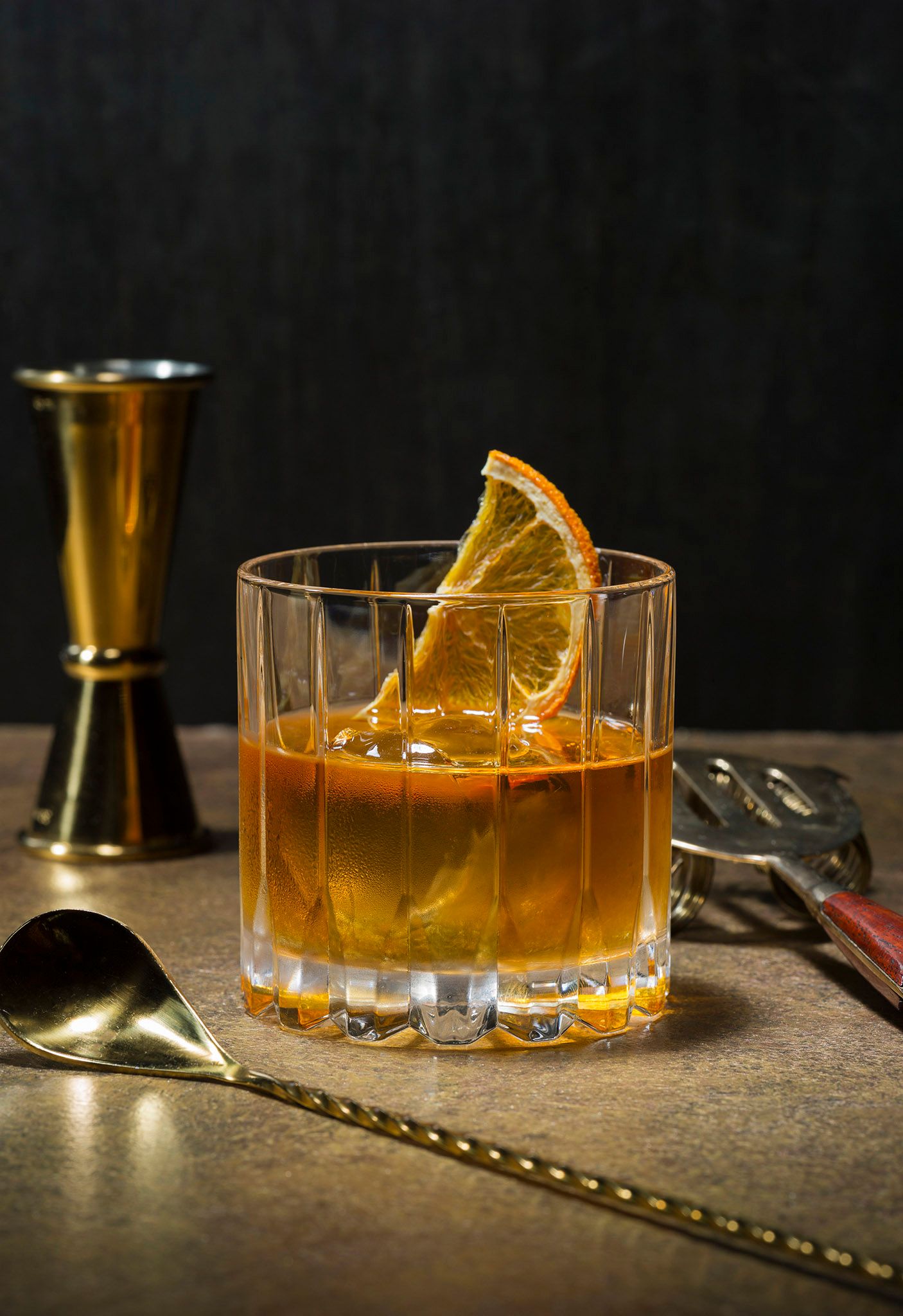 The Hudson comprises El Tesoro Blanco tequila, grapefruit liqueur, thyme, and pink grapefruit bubbles, finished with an edible perfume with notes of jasmine, rose, vanilla, and smoke.
"We have five senses—there's so much more to the experience of drinking a cocktail than just what you taste." – Wynn Mixologist Mariena Mercer Boarini

Boarini created four different "aperitif perfumes" for Overlook Lounge—each inspired by different far-flung locations such as Milan, Paris, Morocco, and the Amalfi Coast. If these edible perfumes aren't unusual enough, a drink named the Cleo includes Casamigos Blanco tequila, dragon fruit, lime, and dust that numbs the taste buds just long enough to make the experience magical.
"For years I've been studying how we perceive flavor and how to manipulate it," says Boarini, who has led the vanguard of the Las Vegas movement toward accomplishing complex cocktail flavors through chemistry. "We have five senses—there's so much more to the experience of drinking a cocktail than just what you taste."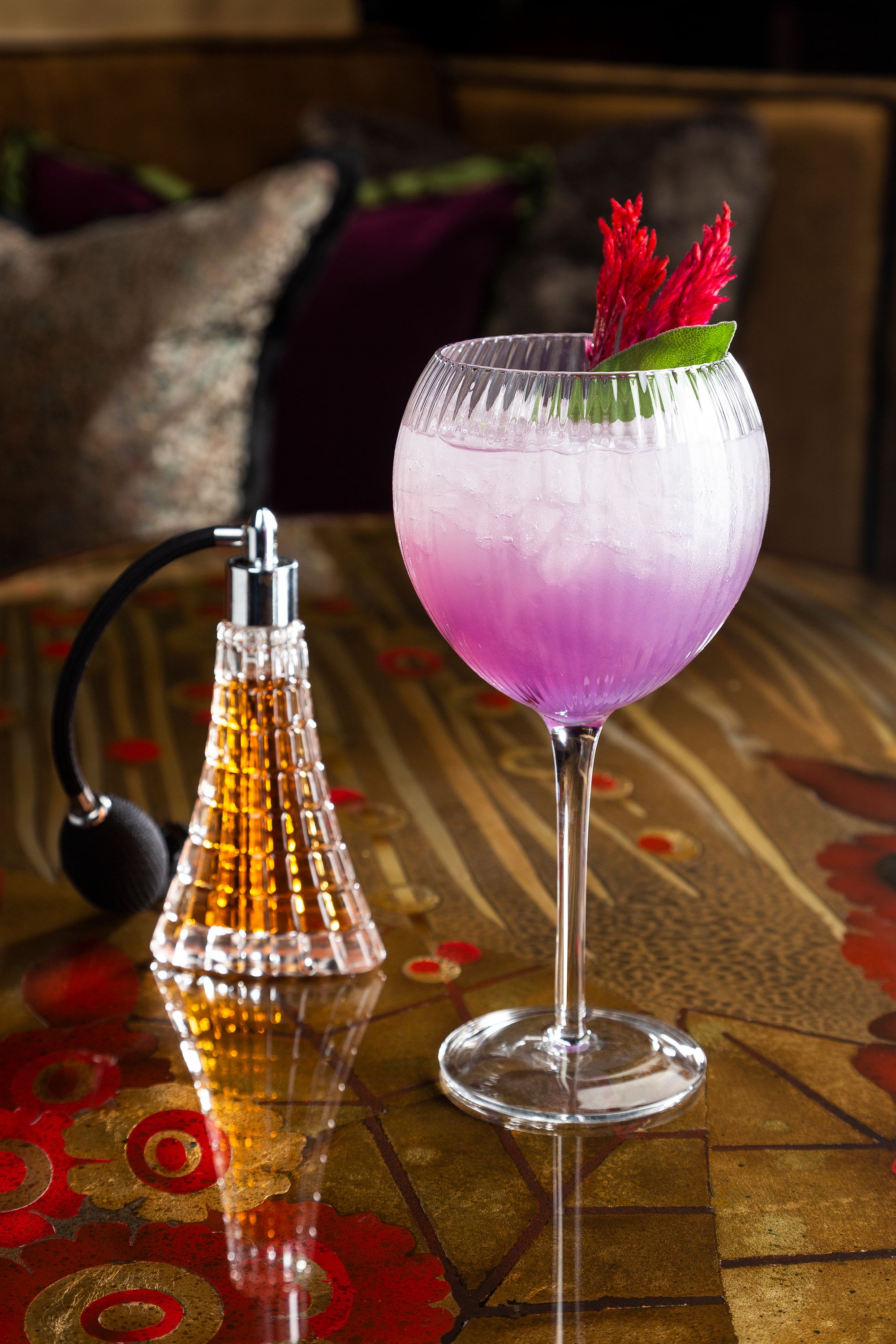 At Overlook, much like at other venues inside Wynn and Encore Las Vegas, the cocktail menu will change once or twice a year as Boarini continues to play with ingredients. Lenahan notes that other aspects of the experience may change as well—new artwork, new furniture, even new glassware—to create a sense of constant transformation. In this constantly evolving room, guests can always feel as though they're taking a new vacation from their Las Vegas vacation.