Looking for a place with that certain "je ne sais quoi" for you and your brunch crew? Here's a vibe check on the best brunch spots in the city, and they all happen to be at Wynn and Encore. So go ahead, take the lead, choose the restaurant and get the besties together. They'll thank you for it.
Jardin: Fresh and flirty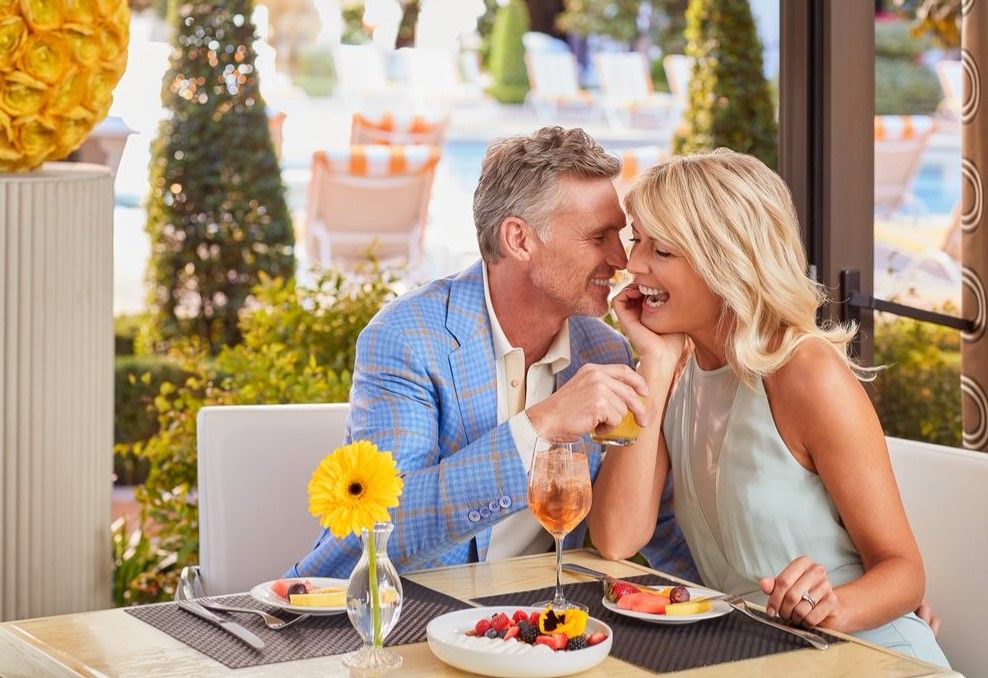 Vibe: A great glittering place to see and be seen, this 360° space is encircled with floor-to-ceiling windows for great sightlines both inside, where sparkling columns reflect the light, and outside, where pool and colorful garden views provide the perfect backdrop for a little brunchtime bliss. Al fresco dining is available on the patio.
What's on the menu: Think farm fresh with impeccably-sourced produce and ingredients that come together to create delicious dishes ranging from health-conscious to indulgent including a variety of omelettes and Benedicts, pan-seared crab cakes and specialties like the Chocolate Chip Red Velvet Pancakes with a show-stopping presentation you must see. There are also garden-fresh green juice drinks and specialty bloody Marys.
See for yourself: Jardin
Terrace Pointe Café: Casual and Bright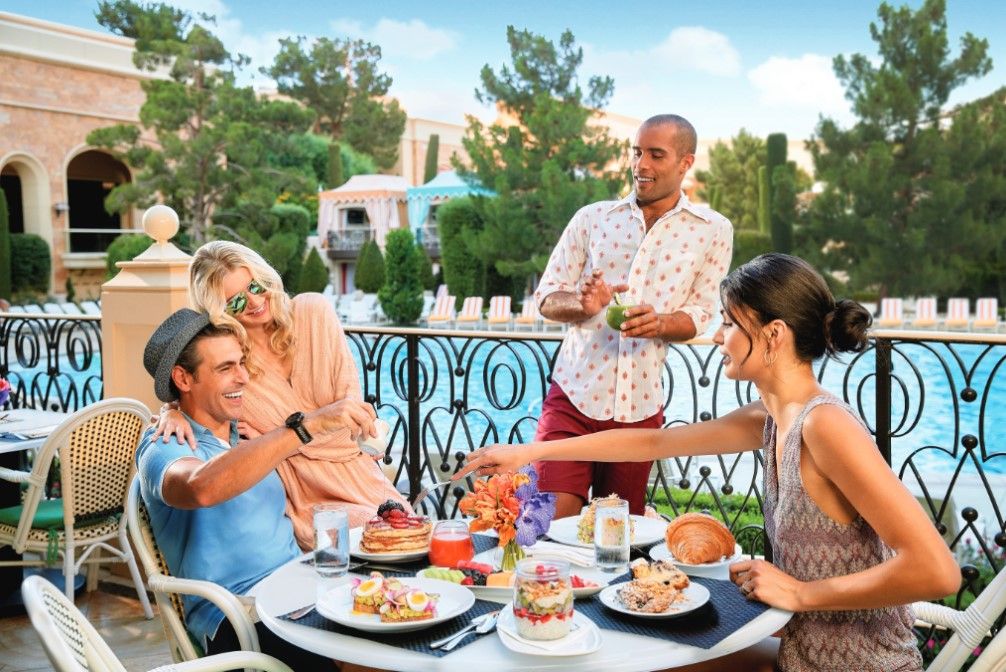 Vibe: Get together out on the terrace for some good-energy poolside dining in this casual guest-favorite restaurant. The mood is upbeat, the food is unbeatable and the views are blue and sparkling. Expect a vibrant atmosphere with indoor and outdoor dining options where you can kick back, relax and share the food and fun.  
What's on the menu: There's a prix fixe power brunch menu that includes traditional favorites like eggs Benedict and, house-specialty, the cast iron chocolate raspberry pancake with raspberry maple syrup and coconut cream. A full a la carte menu includes Farmers Market Avocado Toast along with burgers, salads and more. Of course, there's fresh juices, coffee specialty drinks and orange, pineapple and cranberry mimosas.
See for yourself: Terrace Pointe Café
Tableau: Elegant and airy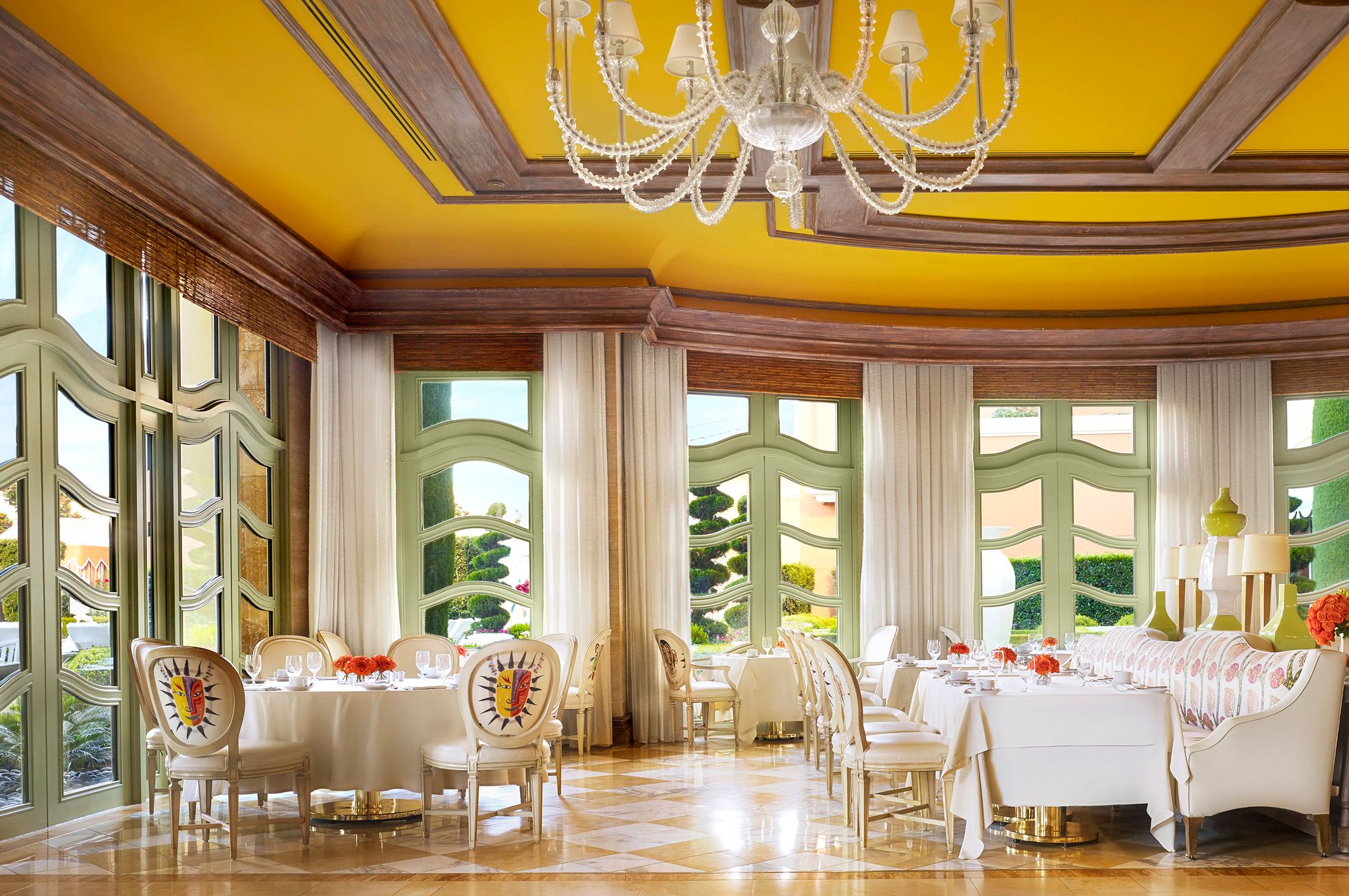 Vibe: This is a chic, conservatory-like space with crisp white linens, fresh-cut flowers and sparkling pool and garden views. It's fancy without being fussy and the attentive Five-Star service will make you and your entourage feel like the stars. Al fresco dining is available out on the terrace.  
What's on the menu: Seasonal ingredients come together to create refined brunch specialties of the house like lemon-ricotta pancakes with blueberry preserves, lemon curd and whipped cream. The rosewater waffles are sublime and the lobster cobb salad is the perfect forkful adorned with avocado, candied bacon, a crispy baguette and buttermilk dressing. Did we mention there's also caviar? And of course, Champagne.  
See for yourself: Tableau
The Buffet: Fun and abundant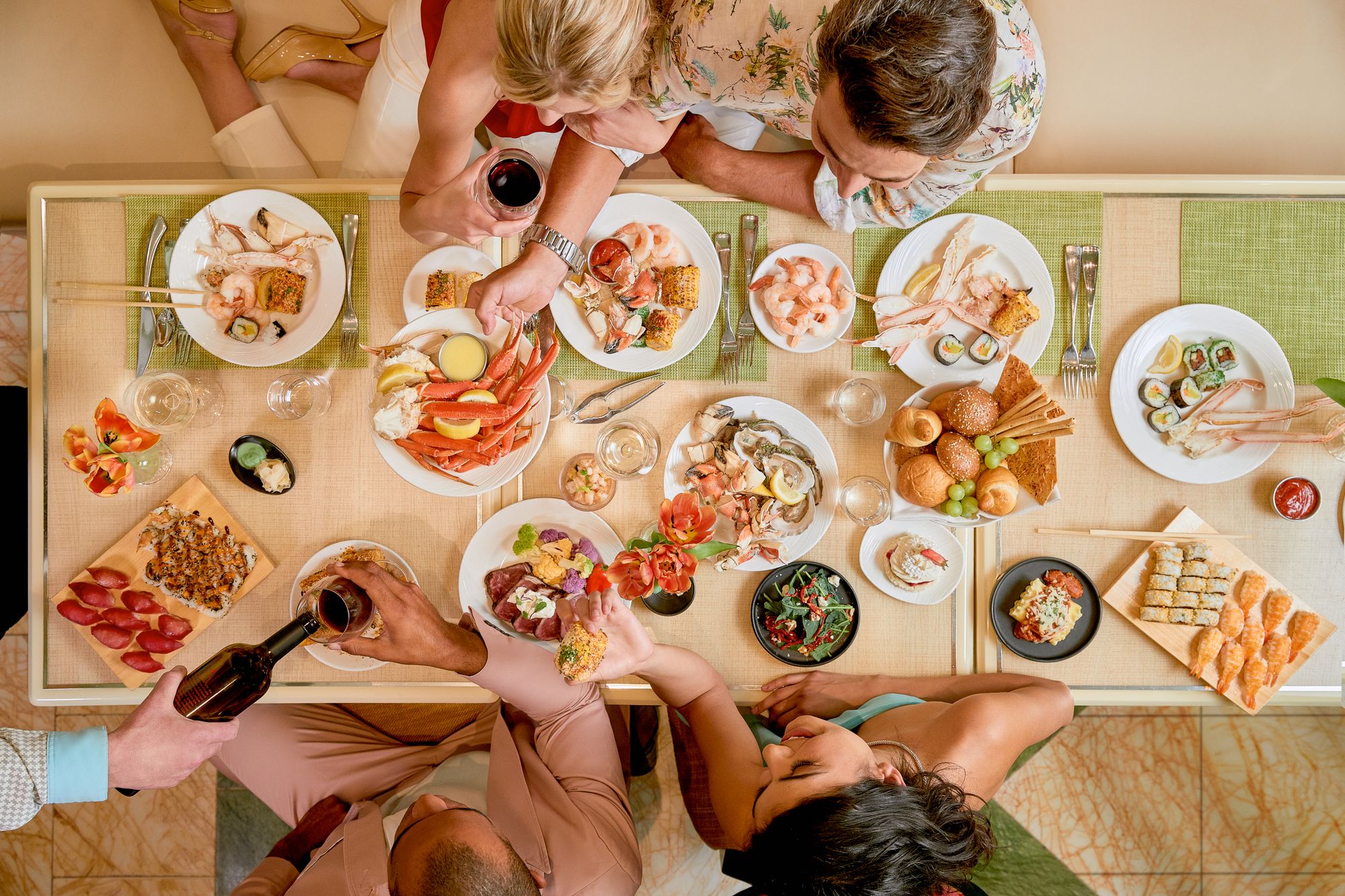 Vibe: This is the spot to gather the whole crew since there is something for every taste and every craving amid this mesmerizing abundance of global cuisine. It's all you can eat with all the best of everything you love. So start the cross-talk and the comparisons as you checkout each other's selections, and maybe score a little taste of your friend's finds as inspiration for your next plate.  
What's on the menu: More than 90 delicious dishes, including a wide range of made-to-order choices and 16 different food kitchens serving up seafood specialties, fresh-carved meats, American, Asian, Italian and Latin cuisine. Oh, and the desserts. So many, many delicious desserts.
See for yourself: The Buffet
Allegro: Amore and antipasto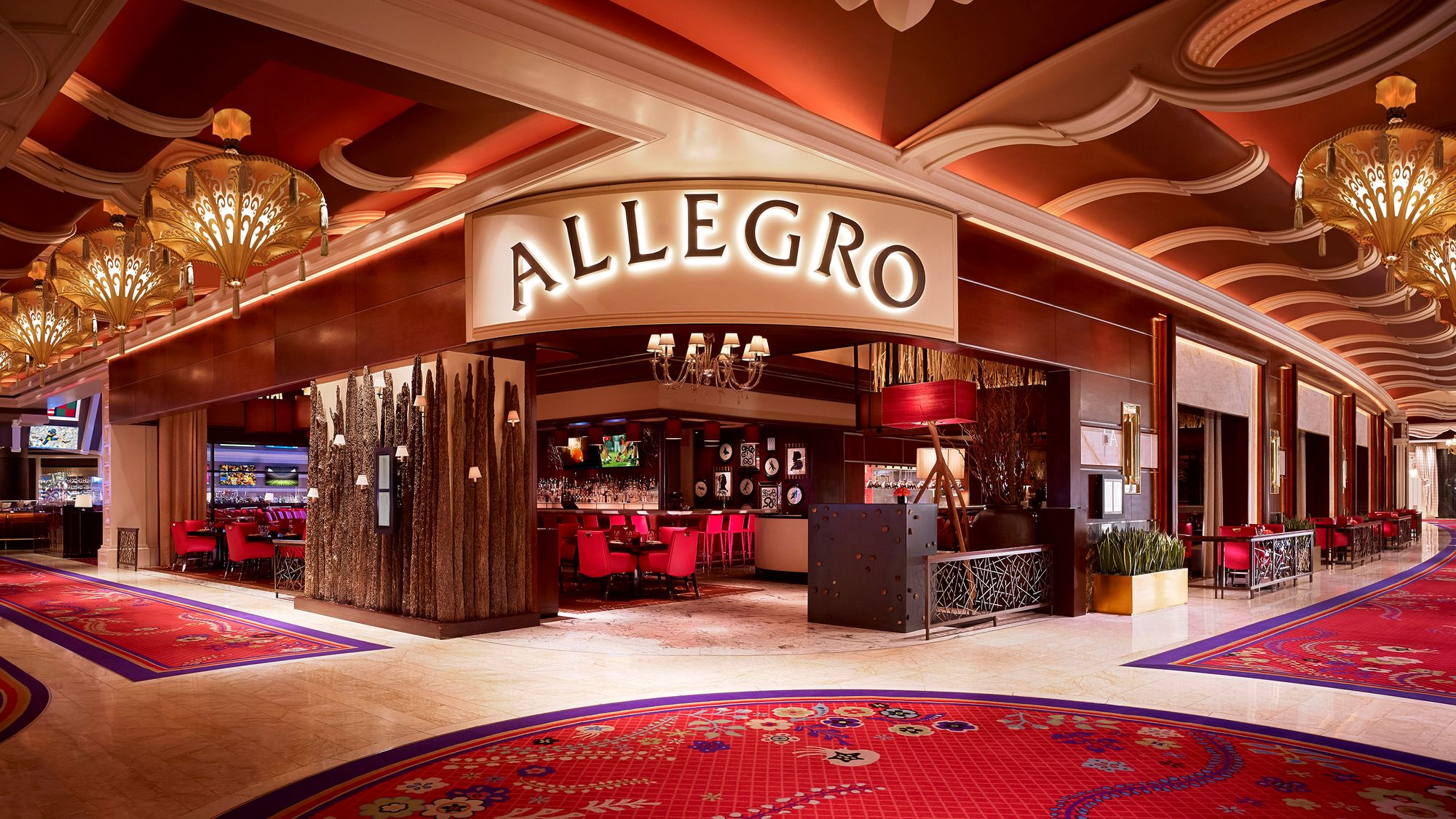 Vibe: There's lots of love baked into Chef Enzo's Italian brunch menu as well as in the cozy ambience of this richly-hued space that manages to feel intimate and vibrant with it's prime location in the heart of it all. This is the place for talking, toasting and lingering over Italian comfort food.
What's on the menu: Chef Enzo's all-new brunch menu includes specialties like Pinsa Romana, a Roman style pizza with scrambled eggs, artichoke, mascarpone, crème fraiche, and truffle oil; the Allegro burger, topped with crispy prosciutto and mozzarella cheese; and a variety of wood stone pizzas, seasonal salads, sandwiches and house-made pasta entrees.
See for yourself: Allegro