Picture this:  You've scheduled an appointment to tour the Wedding Salons at Wynn. The day has come and it's an exciting moment; the first step in planning one of the most momentous occasions of your life. Upon your arrival, there is a personalized sign at the entrance welcoming you and your partner. And just like that, before you've even stepped into the salon, the first picture-perfect photo op of your wedding journey has arrived.
"Our attention to detail is really unmatched – and that's right from the very beginning," says Erica Kyles-Pauley, Manager of Wedding Salons at Wynn. "Starting with the inquiry, we want to personalize that occasion for our couples. It's a photo moment for them and they can take the sign with them as one of their first mementos."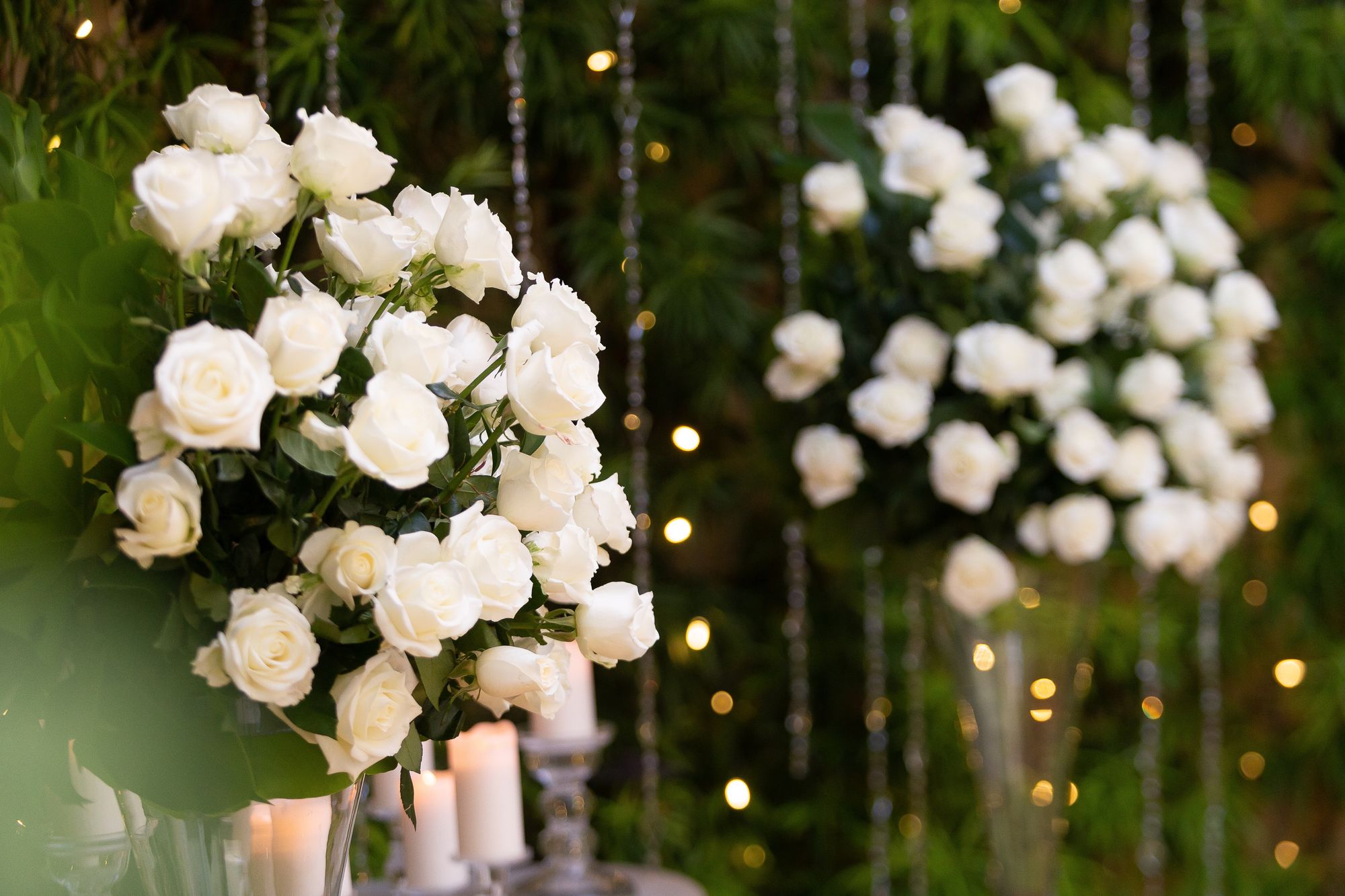 Couples are then welcomed into the warm and sparkling reception enclave at the salons and are greeted by their dedicated wedding manager.
"Once couples have met with their wedding manager, that will be their person through the entire process – even on the day of the ceremony," says Kyles Pauley. "That's something exclusive to Wynn that not a lot of other places do.  The person you've been planning with here at the wedding salons is going to be with you every step of the way, including on your wedding day, to make sure that everything that you've planned comes to fruition. That gives our couples a lot of comfort to know."
And the process of planning your wedding at Wynn is very thorough.
"If we're handling the ceremony, that means we're taking care of flowers, your officiant, photography, videography, everything that you would need – and not just here at the wedding salons," adds Kyles-Pauley.
"If you're having a reception at the resort, we're going to carry that level of personal attention over to your reception. We're going to make sure you have photo coverage at the reception, that the centerpieces for your tables are perfect. We will coordinate with Catering and Restaurant Events to ensure a seamless experience. So really, a wedding planner isn't needed because we're taking care of everything for the couple."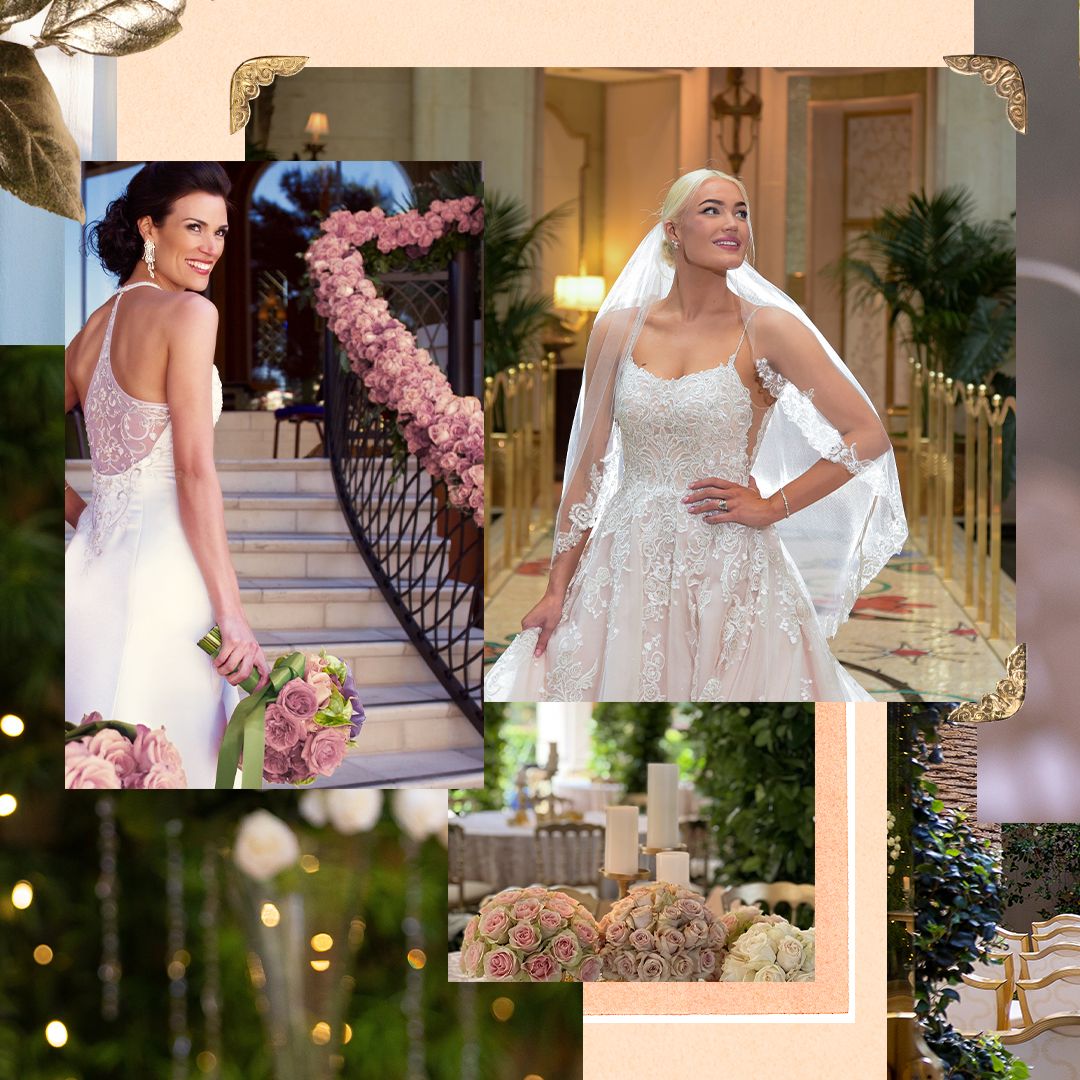 Couples will have an opportunity to tour the wedding salon venues including:
-The Lilac Salon, an elegant and intimate space for up to 60 guests.
-The Lavender Salon, with room for up to 120 guests -- a perfect venue for the bride who wants to make a grand entrance.
-Primrose Court, a breathtaking and lush outdoor space with a towering canopy, fountain and twinkling lights.
"In addition to taking couples through each venue," says Kyles-Pauley, "we will collaborate with them if they have ceremony plus reception requirements. We're going to have our catering and restaurant event managers here to meet with them as well. So it's not just meeting with us. Couples will have the full experience with direct access to those key players who are here to make sure every detail of their wedding day is covered."  
There are a variety of comprehensive and convenient ceremony packages and ceremony plus receptions packages at Wynn that couples can select and customize to make their own -- from intimate gatherings to grand ballroom affairs -- as well as special on-property venue options (as available) like the garden pavilion and event lawn, pool terraces, and even the greens of Wynn Golf Club. There is also a Winter Romance package with special pricing available now through February 28, 2023.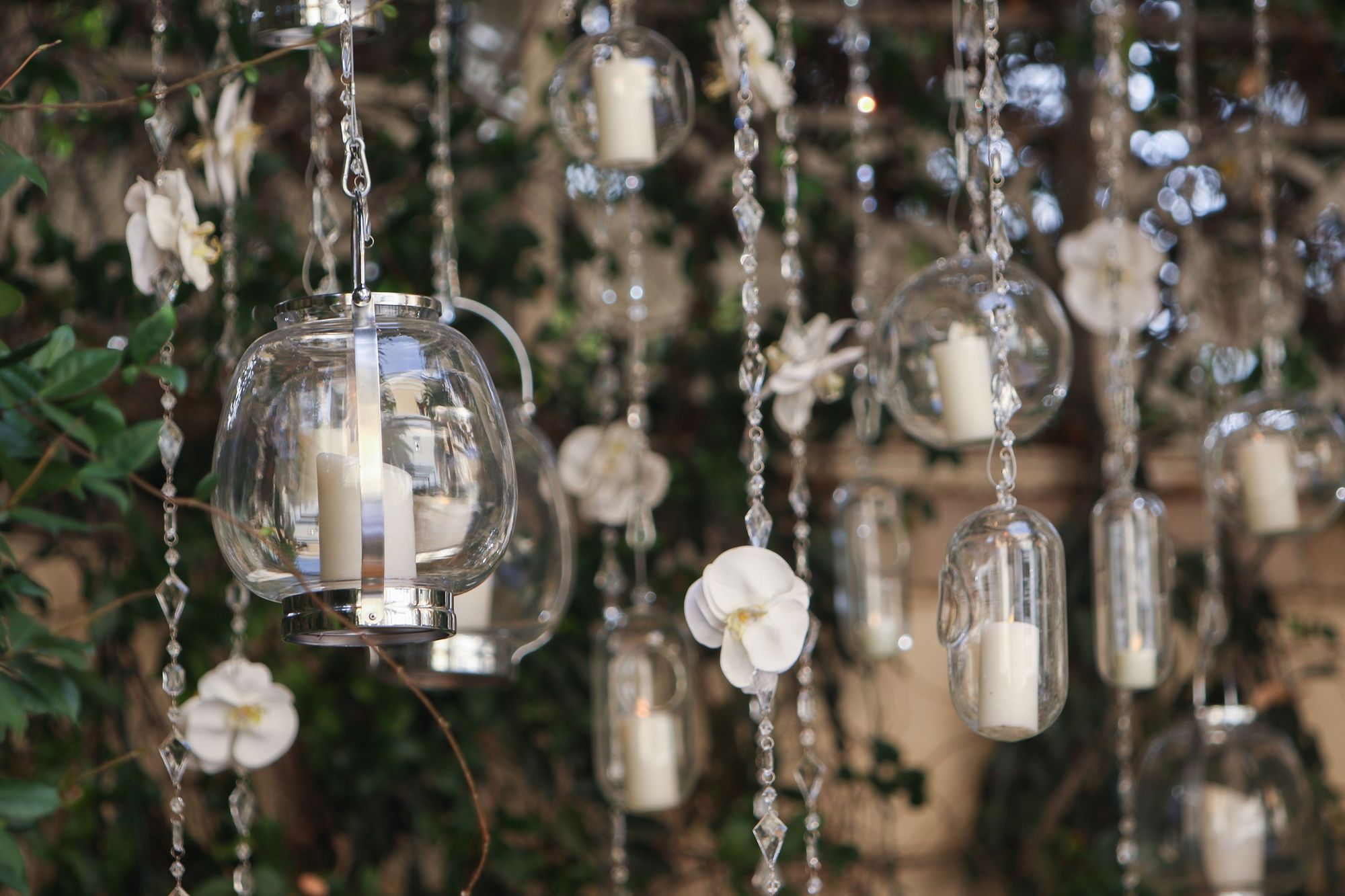 As a Forbes Five-Star rated resort, there is an implied level of service couples can expect at Wynn. But what might be something that's unexpected; things that the couple might not be thinking about but are going to experience at Wynn?
"Something that we go above and beyond for our couples," says Kyles-Pauley, "is to fill in those little gaps and pieces that might have gotten overlooked; forgot to make a salon, barber or spa appointment?  We will make those appointments on their behalf at our world-class facilities. Need to schedule a seaming? We will schedule that for them. Need a ring or other wedding day piece? We will get them over to our retail outlets here. There are lots of little things that we like to do for our couples. These are some of the personal,  finishing touches that we put on every wedding event at Wynn," Kyles-Pauley concludes. "It is always our pleasure, and our couples are always very thankful for that."
In addition to extraordinary weddings, The Wedding Salons at Wynn Las Vegas also offer proposal and vow renewal ceremonies.