Wynn Resorts recently hosted its inaugural Nonprofit Leadership Retreat bringing together more than 250 attendees representing 89 organizations that serve Southern Nevada's most critical needs. They met with one another and 31 Wynn executives with the goal of building new connections and sparking collaboration.
"The event was an opportunity to unite nonprofits," says Monica Moradkhan, Wynn Resorts vice president of community relations. "Wynn Resorts is in a unique position to help guide this conversation and create better outcomes for community members in need."
Attendees heard from Wynn executives and nonprofit leaders, followed by Keynote Speaker Marilyn Sherman and a service project for Find Your Anchor, an organization focused on suicide prevention.
Senior executives from Wynn Resorts, Wynn Las Vegas, WynnBET and Wynn Design & Development led round tables with nonprofit representatives, facilitating discussion on shared challenges and opportunities for development.
"Most organizations we invited are already our partners either through volunteerism, charitable corporate giving or our employee foundation," Moradkhan says. "Bringing executives into the discussion is important because we have so many leaders committed to helping their community."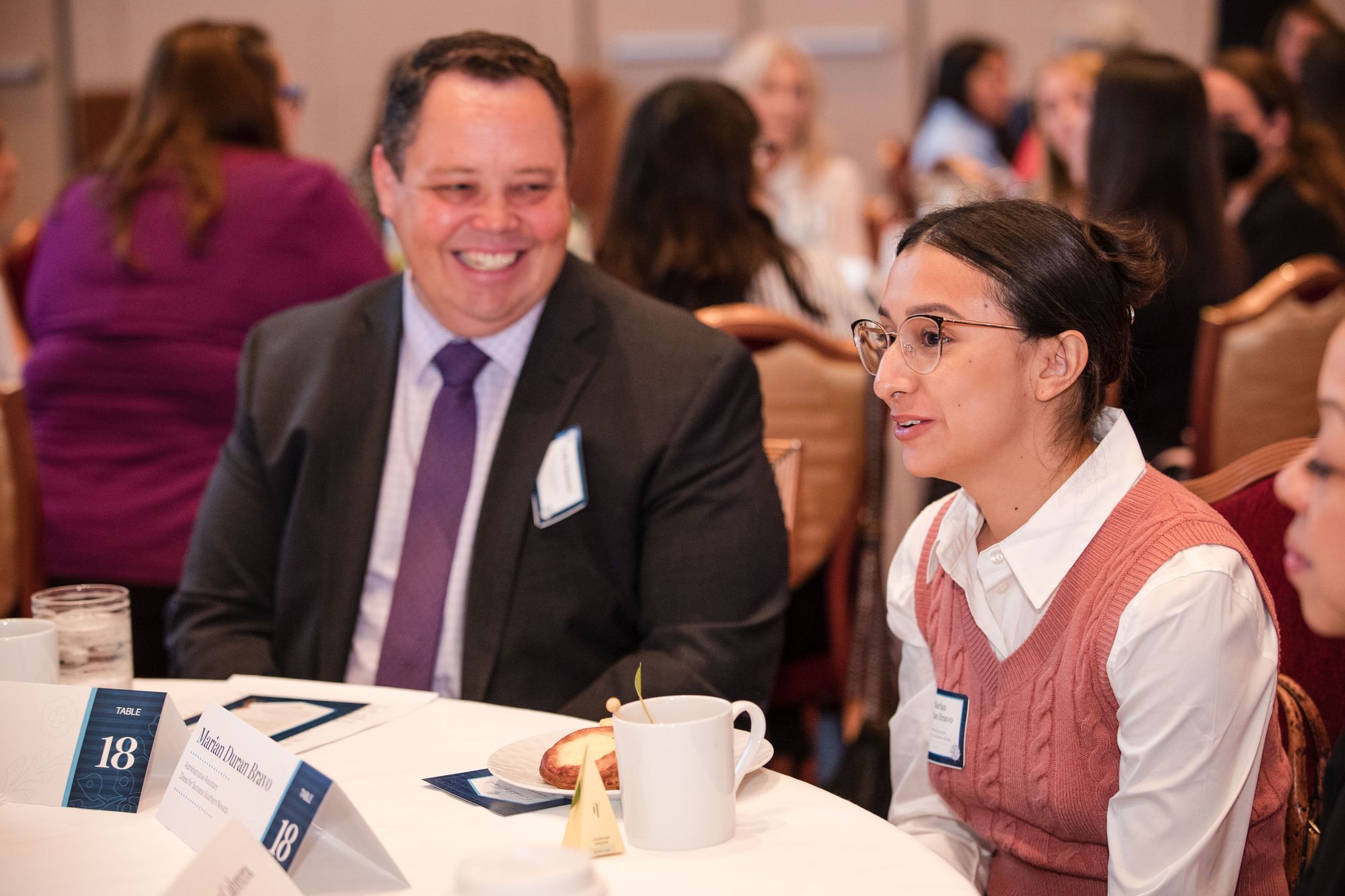 During the retreat, participants were encouraged to post thoughts to special inspiration and challenge walls that encourage creativity and address shared obstacles.
"It was really insightful to meet the folks at my table and learn about their organizations. I had some wonderful discussions about creating a low-sensory tour for the neurodiverse community with Grant a Gift Autism Foundation and Families for Effective Autism Treatment (FEAT)" says Jennifer Kleven, senior development officer, The Neon Museum Las Vegas.
Attendees then completed 150 letters of encouragement for Find Your Anchor as a group service project. During a post-event Bake Sale, attendees helped raised $3,780 for the organization.
Encore Boston Harbor also recently hosted a nonprofit leadership retreat at nonprofit partner, Camp Harbor View.
The Boston event included a fireside chat with Moradkhan and Glenda Swain, vice president of diversity and inclusion, and Encore Boston Harbor President Jenny Holaday gave a presentation on managing across generations. An executive panel spoke about their experiences engaging with the community. Sherman spoke about front row leadership, conflict and resolution and communication.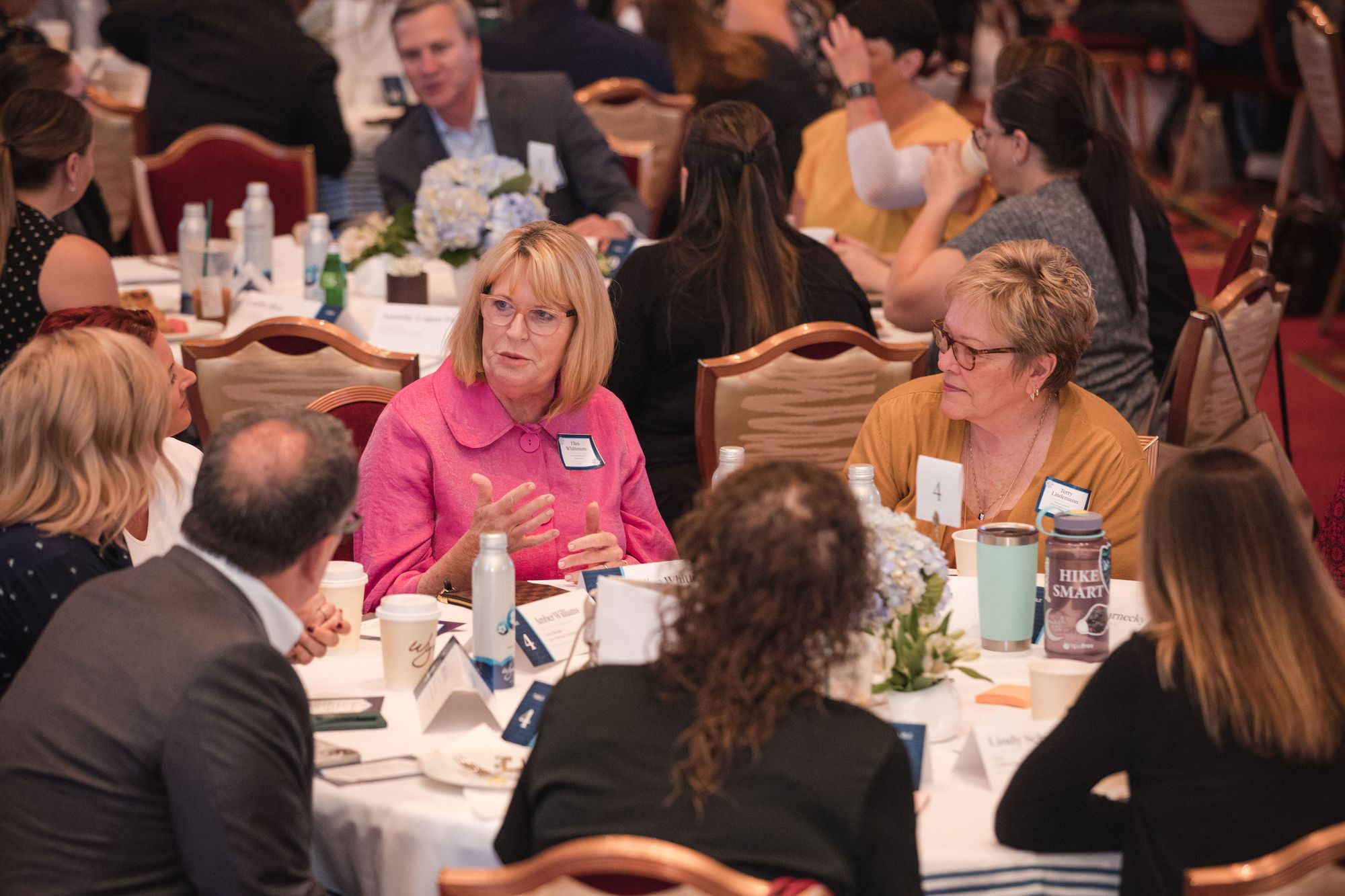 Both retreats met their benchmarks for success.
"Our measure of success was the meaningful connections created and the vibrant dialogue we can build upon," says Moradkhan.
Added Assistant Director of Community Relations Kiely Patent, "Like any organization, nonprofits can become siloed. There's a reality that they are competing for limited donations and other resources. By facilitating this type of collaboration, we hope agencies continue to build partnerships and affect change throughout Southern Nevada."