By Matt Villano for Wynn Magazine
This story originally appeared in the Fall 2021 edition of Wynn Magazine.
‌
‌Mariena Mercer Boarini formally joined Wynn Las Vegas as property mixologist earlier this year, but she has already left her mark on many of the cocktail menus across Wynn and Encore—an inimitable style that marries molecular innovation with fresh twists on bartender classics.‌
For guests, that means a host of new (and fancy) drinks to try at just about every venue in the resort.‌
‌
"I was given the keys to reinvent everything. That's exactly what I've done so far, and what I will continue to do."

When she joined the team at Wynn, she was given a production kitchen to create and test her recipes. This lab of sorts is where Mercer Boarini puts her college chemistry degree to use as she reinvents cocktails every day.
In fact, Mercer Boarini has so far revamped the cocktail menus in 11 venues, including several restaurants and Overlook, the newest iteration of the Parasol Up bar. All the menus reflect her signature style: experiential cocktails that seduce a guest's senses through storytelling.‌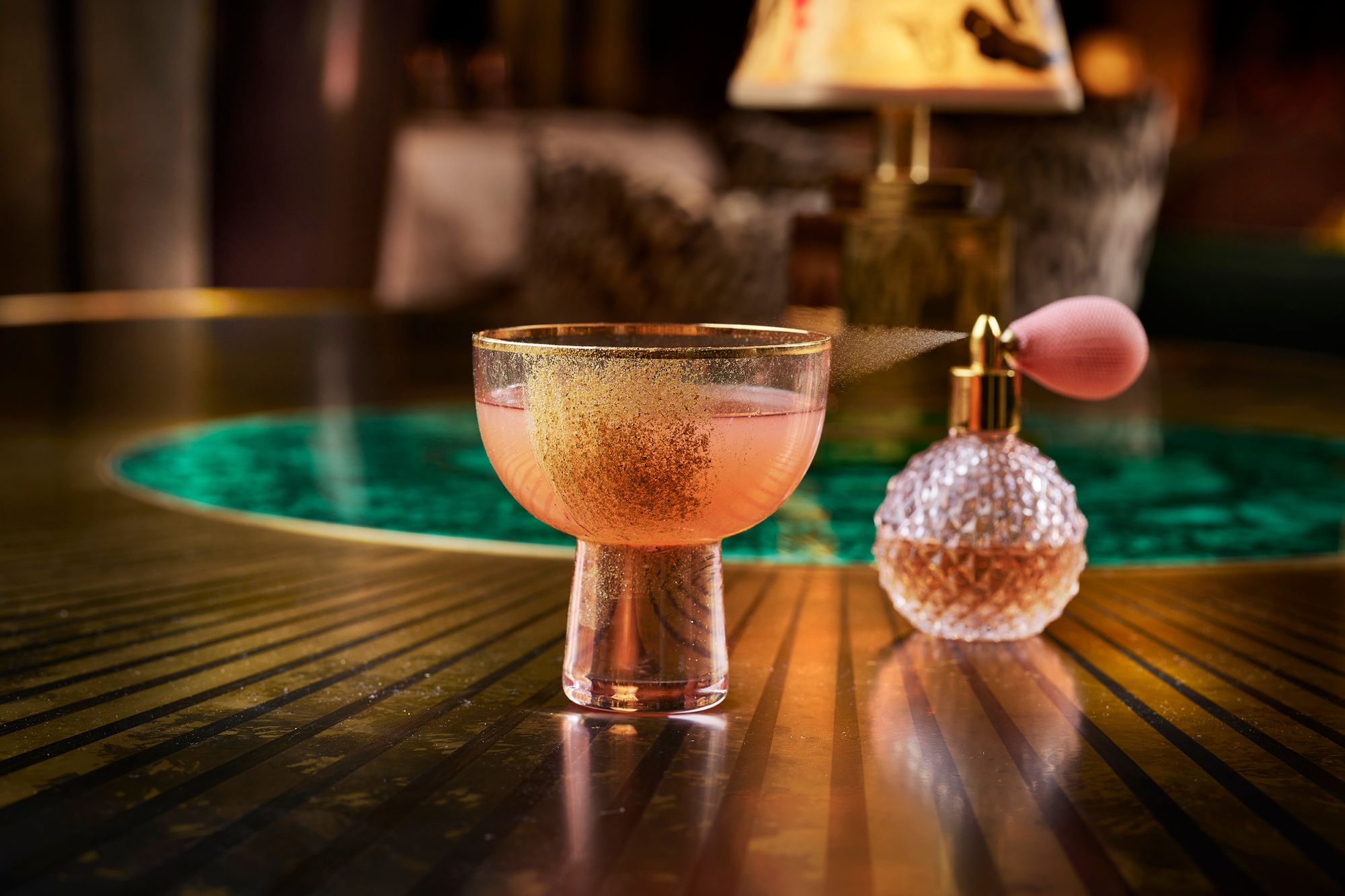 Perhaps her crowning accomplishment: the menu at Delilah at Wynn Las Vegas. One Delilah drink that has Mercer Boarini excited is the Stepford Wife, which she describes as an "irreverent and mischievous fun play on a French 75." The drink comes in a coupe glass and comprises Grey Goose strawberry lemon grass vodka, Ramazotti aperitivo, lemon juice, strawberry litchi pink peppercorn shrub, and rosé Champagne. It also is served with a spritz of Eau-de-Delilah, an edible perfume that Mercer formulated specifically for this drink.

"We have millions of olfactory receptors but only hundreds of taste buds," she says, noting that the perfume has hints of litchi and orange blossom. "Eighty percent of flavor comes from smell."
"I was given the keys to reinvent everything. That's exactly what I've done so far, and what I will continue to do." – Wynn Las Vegas mixologist Mariena Mercer Boarini

Whenever possible, she takes a culinary approach to cocktails, experimenting with fresh ingredients from culinary gardens and local farmers markets, and setting aside time to consult cookbooks for inspiration. You can see this approach in the Shizen, a mainstay of the new cocktail menu at Mizumi. This Japanese-inspired cocktail features Toki Japanese whisky, matcha jasmine tea, shiso, muskmelon, cucumber, and litchi pearls. The result is a complicated drink that tastes simple and elegant and complements the food of chef Min Kim.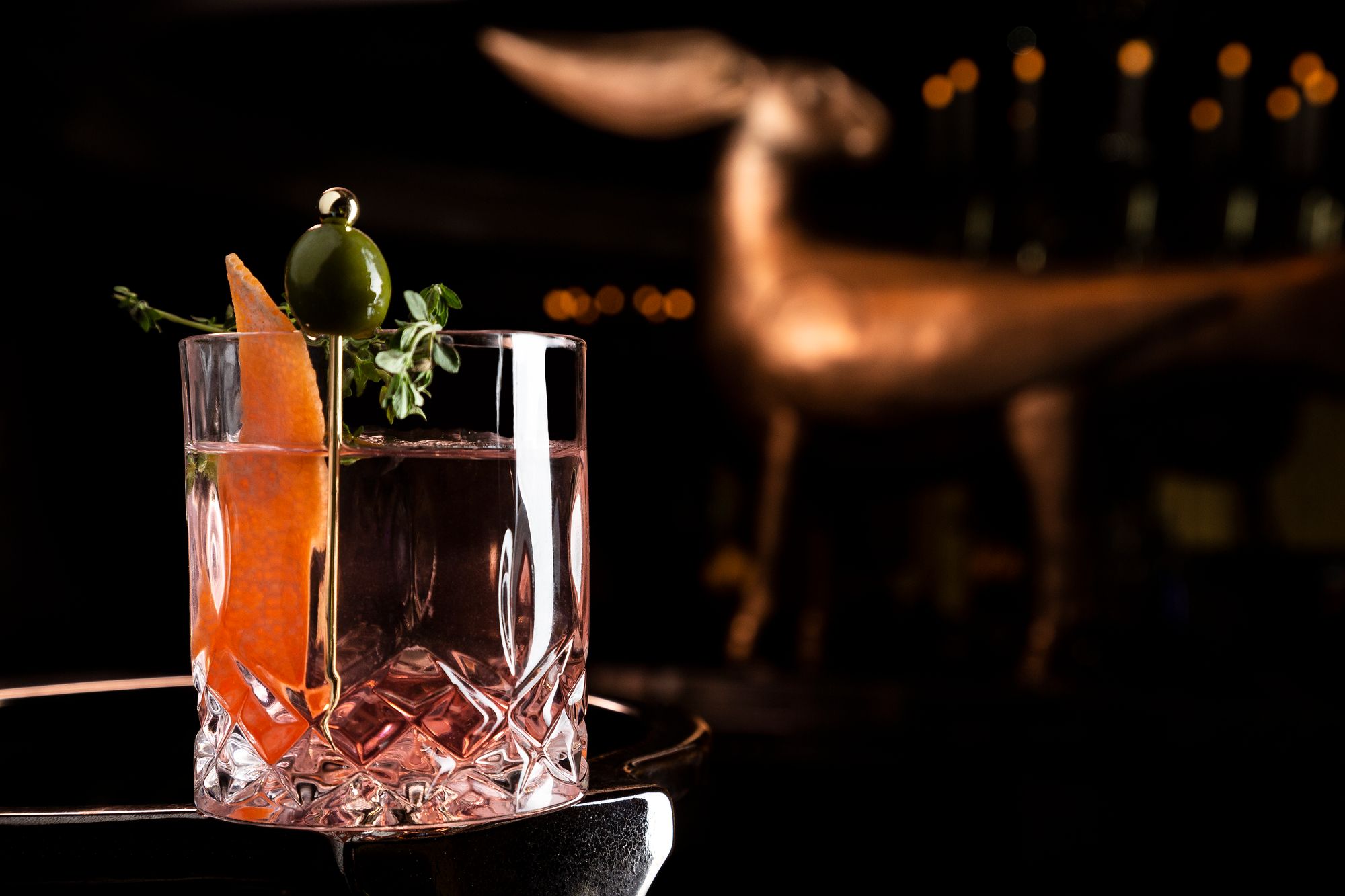 "When I was eating chef Min's food, I wanted to add textures and layers because his food has that—every dish is art on the plate that coalesces into a flavor journey," says Mercer Boarini. "That's the purpose of the pearls; they bring an added texture. These drinks don't only taste great; they look pretty too. I studied Japanese aesthetics."

Mercer Boarini's rise to stardom in the world of mixology began across the street, at the casino formerly known as Treasure Island. Here, on her 21st birthday, she became the resort's first Tequila Goddess, a role created just for her. Mercer Boarini later went on to head up the property mixology program at The Cosmopolitan of Las Vegas. In 2007, she started experimenting with molecular mixology and never looked back.

One of her key wins at The Cosmopolitan was creating the Neapolitan, a boozy ice cream shop.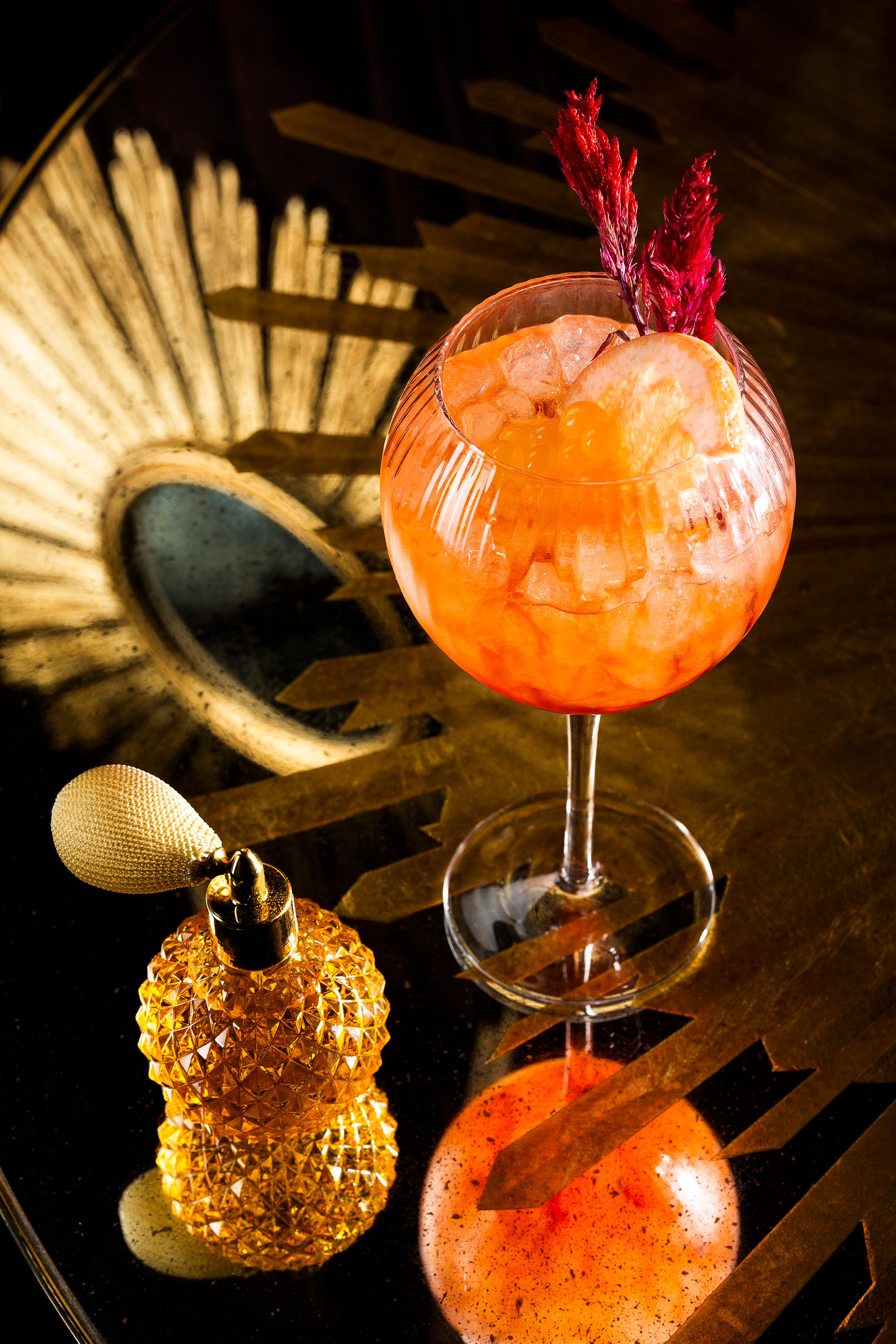 At that property's famous Chandelier Bar, she created arguably the most popular cocktail in recent Vegas history: The Verbena. Mercer Boarini garnished this sweet drink with a "buzz button," a special flower that temporarily numbs a guest's taste buds.
The buzz button later became the inspiration for Electric Dust, a sugarlike product around which she has created Wanderlush, a separate and stand-alone company.
---
LEARN MORE ABOUT WYNN AND ENCORE LAS VEGAS' BARS AND LOUNGES