Discover some of the most popular plates at the award-winning restaurants of Wynn Las Vegas
There are just some dishes that live in your memory, long after you've taken that last, lovely bite; the kind of cuisine you can't wait to savor again at the restaurant you long to return. And chances are, you're not the only one smitten since such dreamy dishes often gain a loyal following — rising to the well-earned status of "Specialties of the House."
Here is a sampling of dishes so well-loved, that diners return again and again just to have another rendezvous with them at Wynn and Encore.
Casa Playa
This energetic restaurant at Encore captures the traditional essence of Mexican food and culture while giving diners innovative takes on its food and drink menus - all amid a vibrant and chicly social ambience.  Margaritas (the Obsidian is a must-try) and other tequila and mezcal-based libations highlight the cocktails here, while shareable dishes and vibey music set the perfect mood for a fun night out. Here's what to order up:
Appetizers: From the crudo menu, try the fresh bite of Casa Playa's Mexican Blue Shrimp Ceviche  with cucumber, watermelon and radish. You'll want the housemade guacamole and chips for the table and don't sleep on the Queso Fundido with your choice of either housemade chorizo or mushroom.
Entrees: Dig in with mucho gusto to guest favorite, the American Wagyu Short Rib Suadero with avocado, shishito and tomatillo.  
Or try the perfectly balanced Chicken Tinga Enchiladas with red and green sauce, crema and cabbage.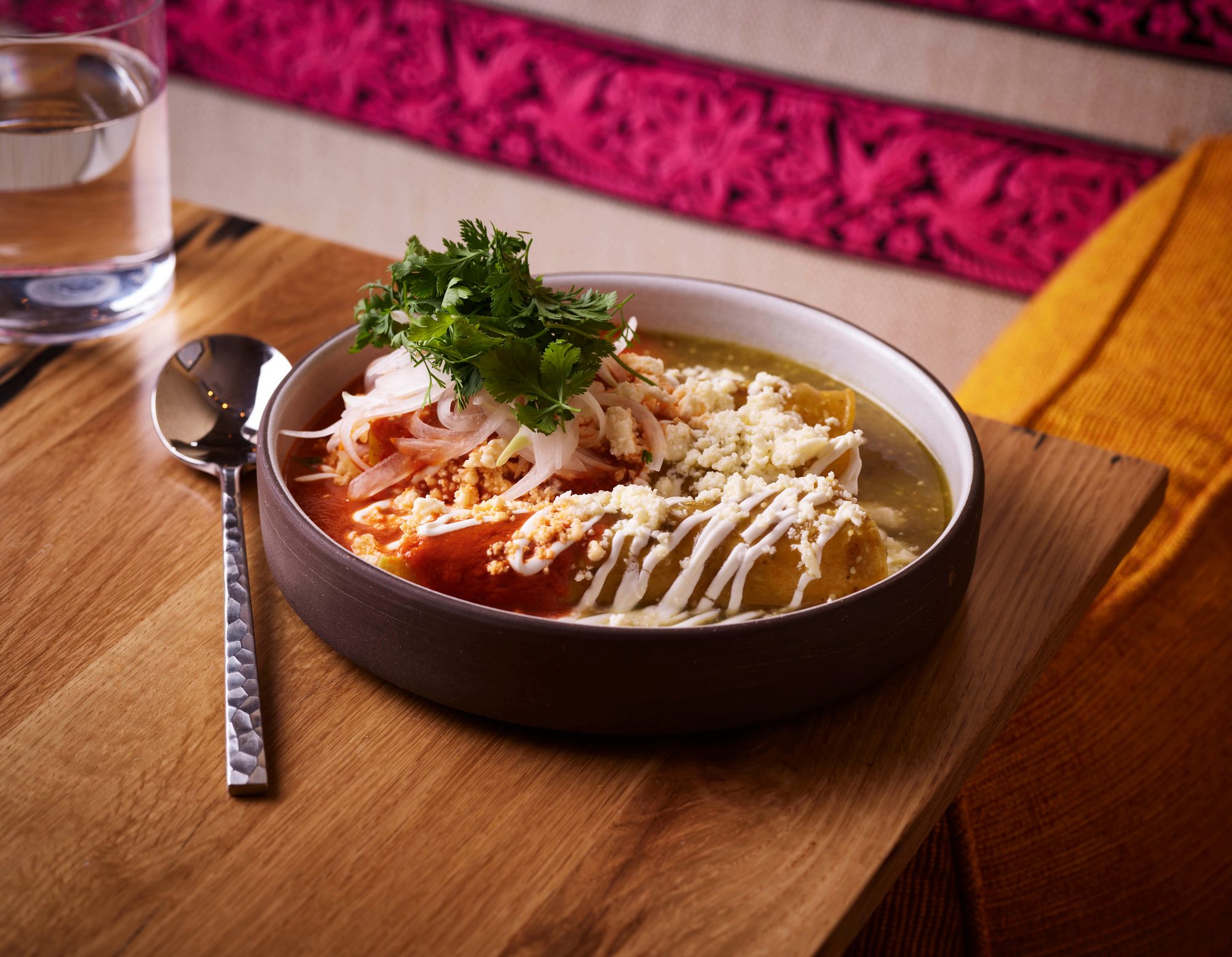 For the table, order the Bone in Beef Barbacoa  – a rich, delicious dish of slow cooked beef, roasted bone marrow and salsa tatemada.
Dessert: Savor the rich taste of nostalgia with the Choco-Taco –  featuring a chocolate waffle cone, gianduja ice cream, coffee cream and hazelnut.
Delilah
Wynn Las Vegas and hospitality partner h.wood Group have created a modern-day supper club at Wynn with Delilah – a wildly popular restaurant with reservations booked out far in advance and a celebrity following. Delilah's stunning two-story interior pays homage to the glamorous age of Hollywood and the vintage aesthetic of Las Vegas showrooms. Here are a couple of the dazzlers Delilah is known for:
Appetizers: Crack open this fun take on Crab Rangoon with fresh Dungeness crab, cream cheese mousse and sweet chili sauce enclosed in a puffy cracker that (bonus!) you get to break into with a petite mallet.
And of course, you must try Delilah's Famous Chicken Tenders. Yes, chicken tenders and yes, they really do live up to the hype. These crispy, juicy tenders are divine all on their own but you can dunk them into the spicy BBQ sauce or buttermilk ranch that's served alongside.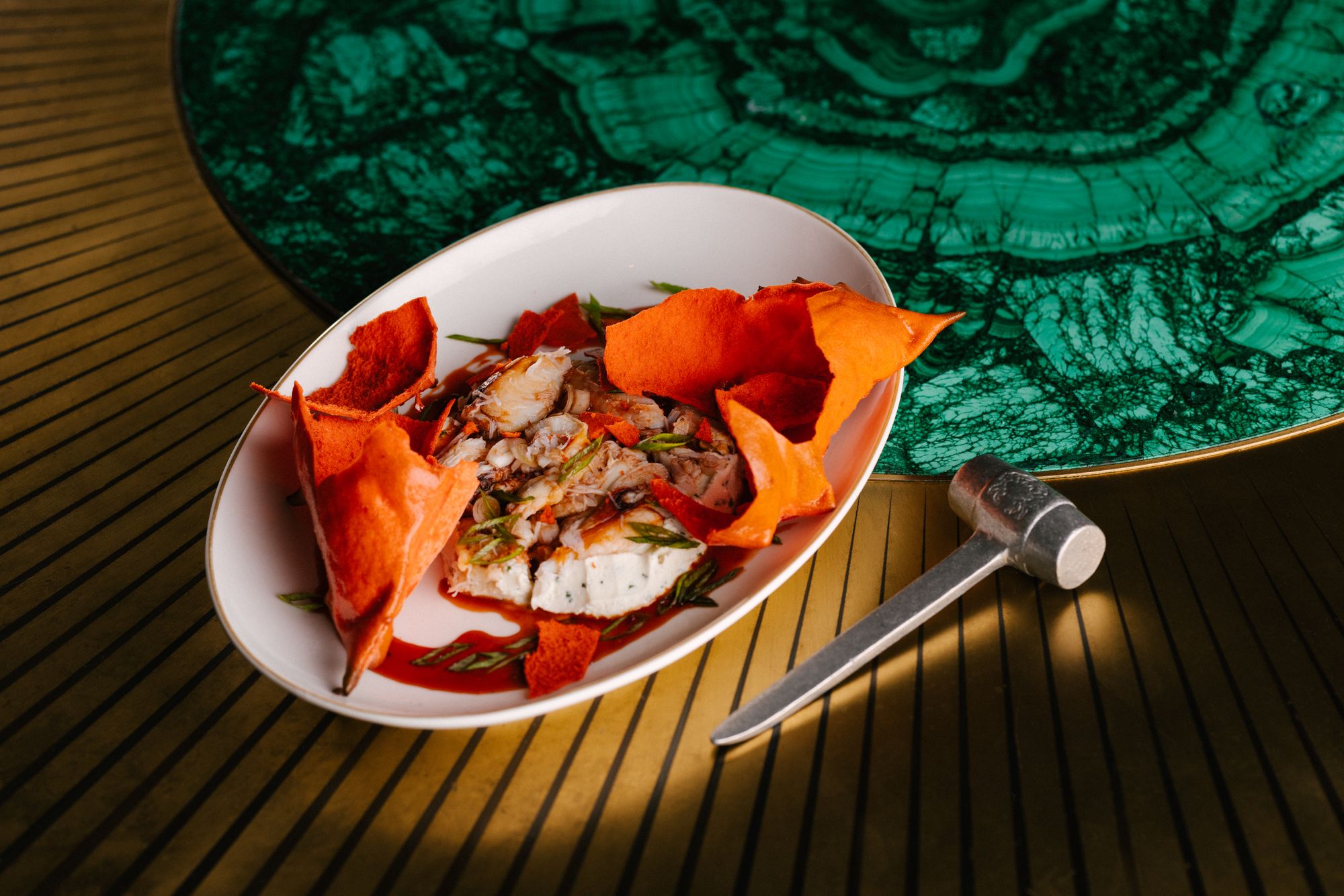 Entrees: Don't miss out on the Wagyu Beef Wellington – a succulent 12-ounce Snake River Farms filet mignon with herbed crepe, porcini mushroom duxelles, enrobed in a browned puff pastry with black truffle pomme purée and madeira wine jus.  
The Potato Crusted Dover Sole is a perfectly prepared plate of crisp-on-the-outside, tender-on-the-inside bites served atop crushed English peas alongside gaufrette potato chips with malt vinegar beurre blanc and classic tartar sauce.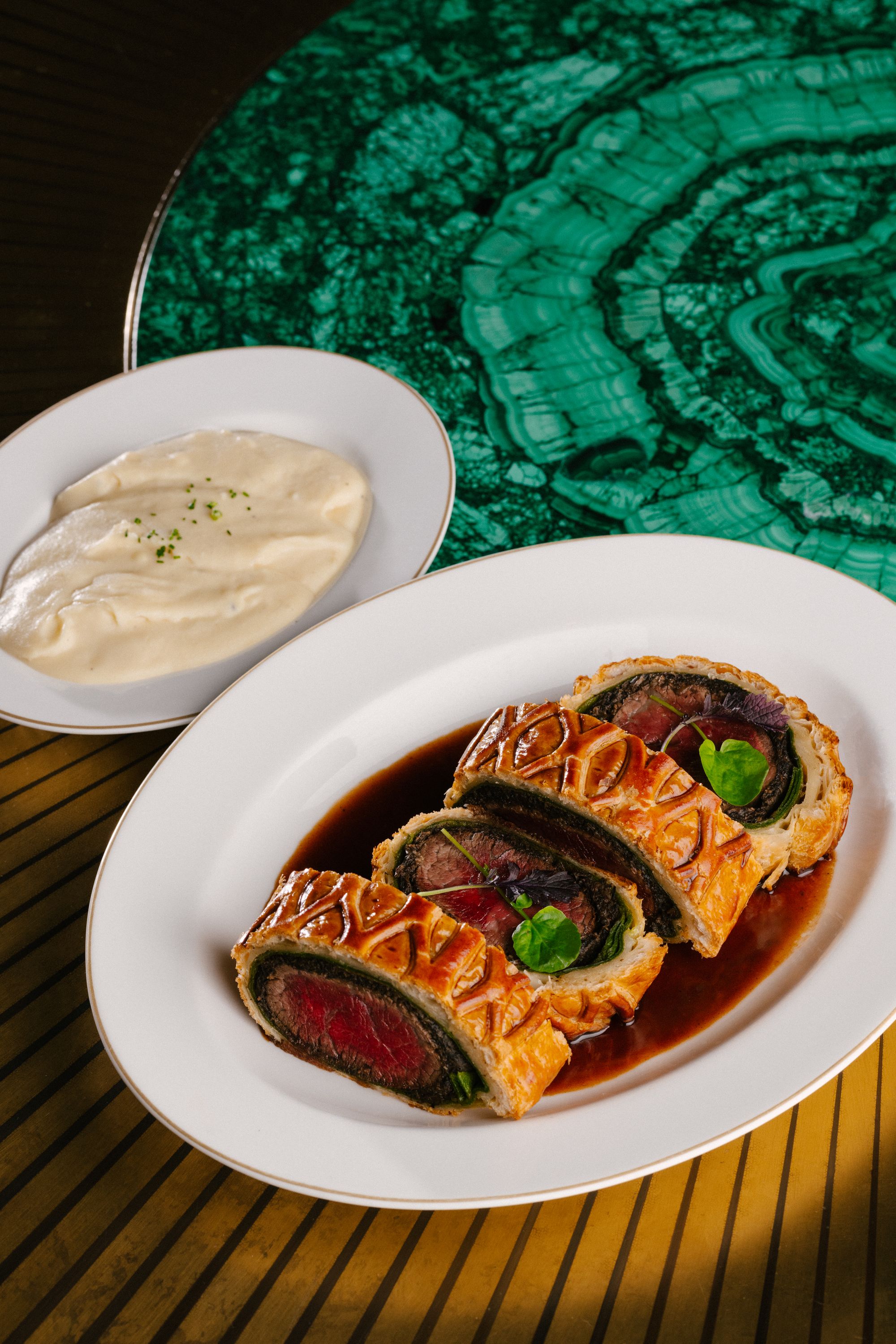 Dessert: Kendall's Slutty Brownie, besides being fun to order out loud, is as decadent in flavor as it is beautiful in presentation. It's a chocolate chip and Oreo brownie served warm with vanilla bean ice cream and molten chocolate fondue.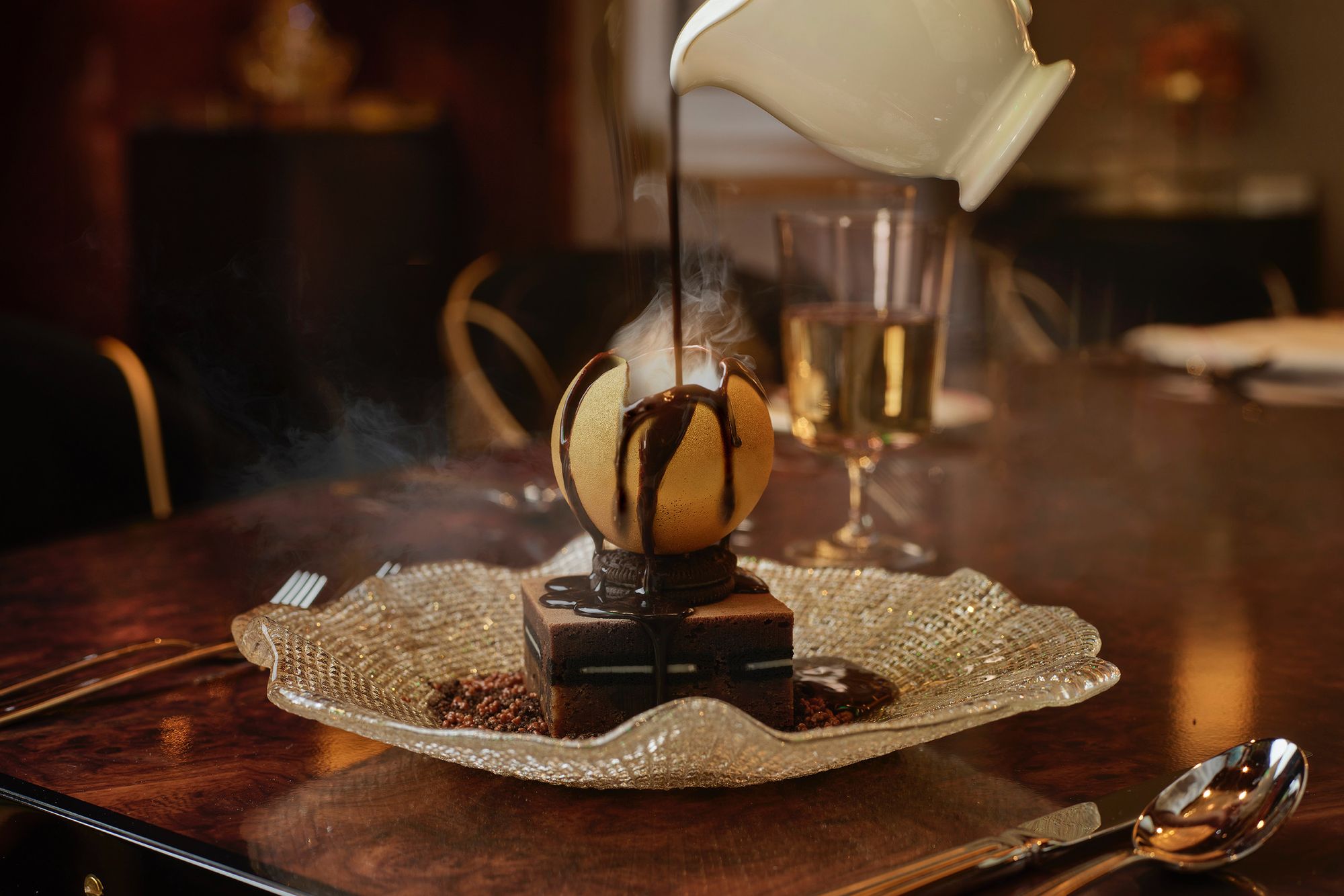 Wing Lei
The first Chinese restaurant in North America to earn a Michelin star, this Forbes Travel Guide Five-Star winner at Wynn serves Cantonese, Shanghai and Szechuan flavors.  Chef Ming Yu's dishes are served in a lavish gold dining room inspired by classical Chinese jewel boxes with a view of century-old pomegranate trees. Here are some of the delicacies you'll want to savor.
Appetizers: The Alaskan King Crab Salad with mango, avocado and miso-yuzu dressing is like a work of art with master strokes of flavors, colors and textures that come together for an unforgettable bite.
The Chilled Abalone, another exquisite favorite at Wing Lei, is beautifully presented on an iridescent shell and served with seasoned soy sauce
For a gorgeous vegetarian option, choose the colorful Garden Dim Sum (pictured at top of article) with red beet, corn, spinach and pea tendrils.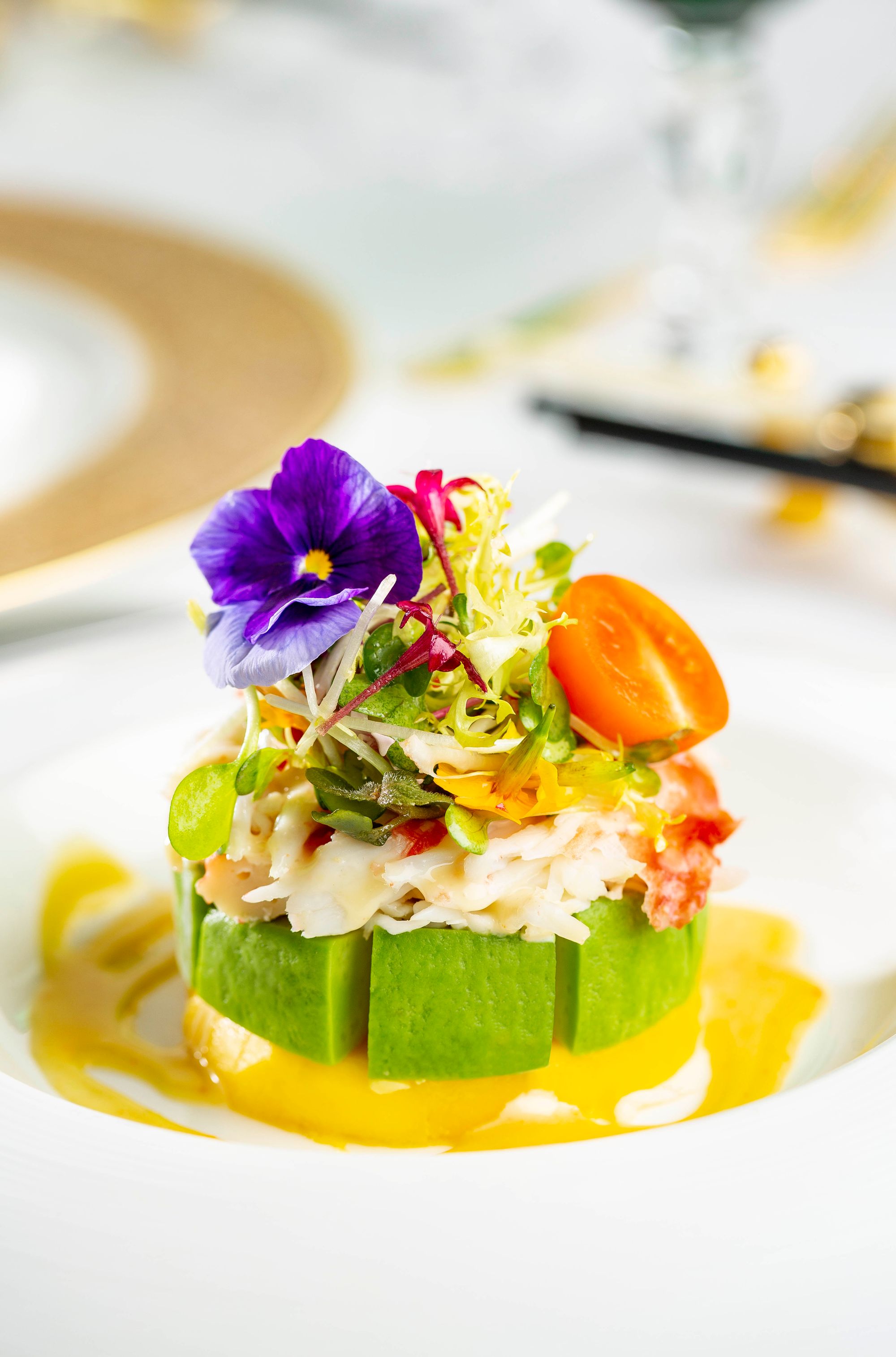 Entrees: For dinner, go for the Three Cup Sea Bass with garlic, scallions, basil and a sweet ginger soy reduction.
Or try the ever-popular Garlic Beef Tenderloin prepared with heirloom bell peppers, sugar peas, seasonal mushrooms with a black pepper sauce.
For pure decadence, order the Imperial Peking Duck – carved tableside, this exquisite dish is served with your choice of steamed buns or mandarin crepes with cucumber, scallions and hoisin sauce.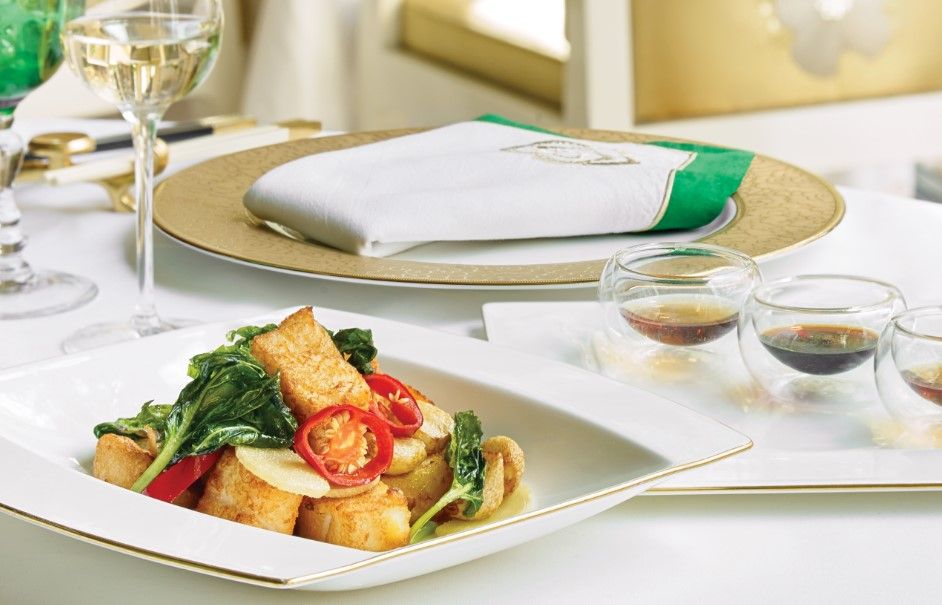 Sinatra
When it comes to dining, we all want it our way. But this sophisticated Italian restaurant at Encore has created some dishes in its namesake's honor – done his way — that you'll definitely want to try.
Appetizers: Go for the Polpettine, savory meatballs served with polenta fries. Or try the Panzanella di Granchio made with jumbo lump crab meat, brioche croutons, tomatoes, cucumbers and tomatoes fonduta.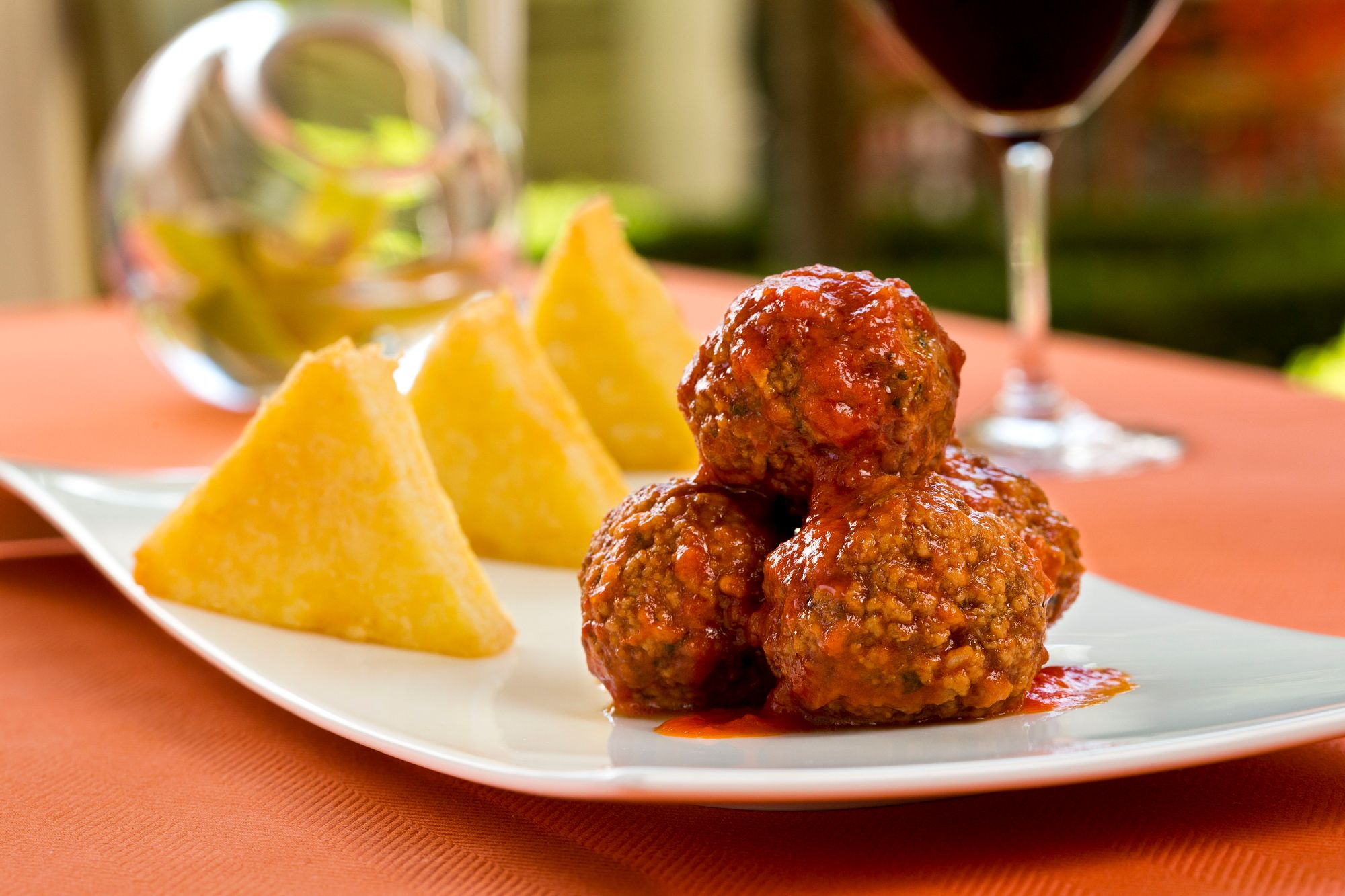 Entrees: Frank's Spaghetti and Clams is simple perfection with a velvety tomato garlic broth.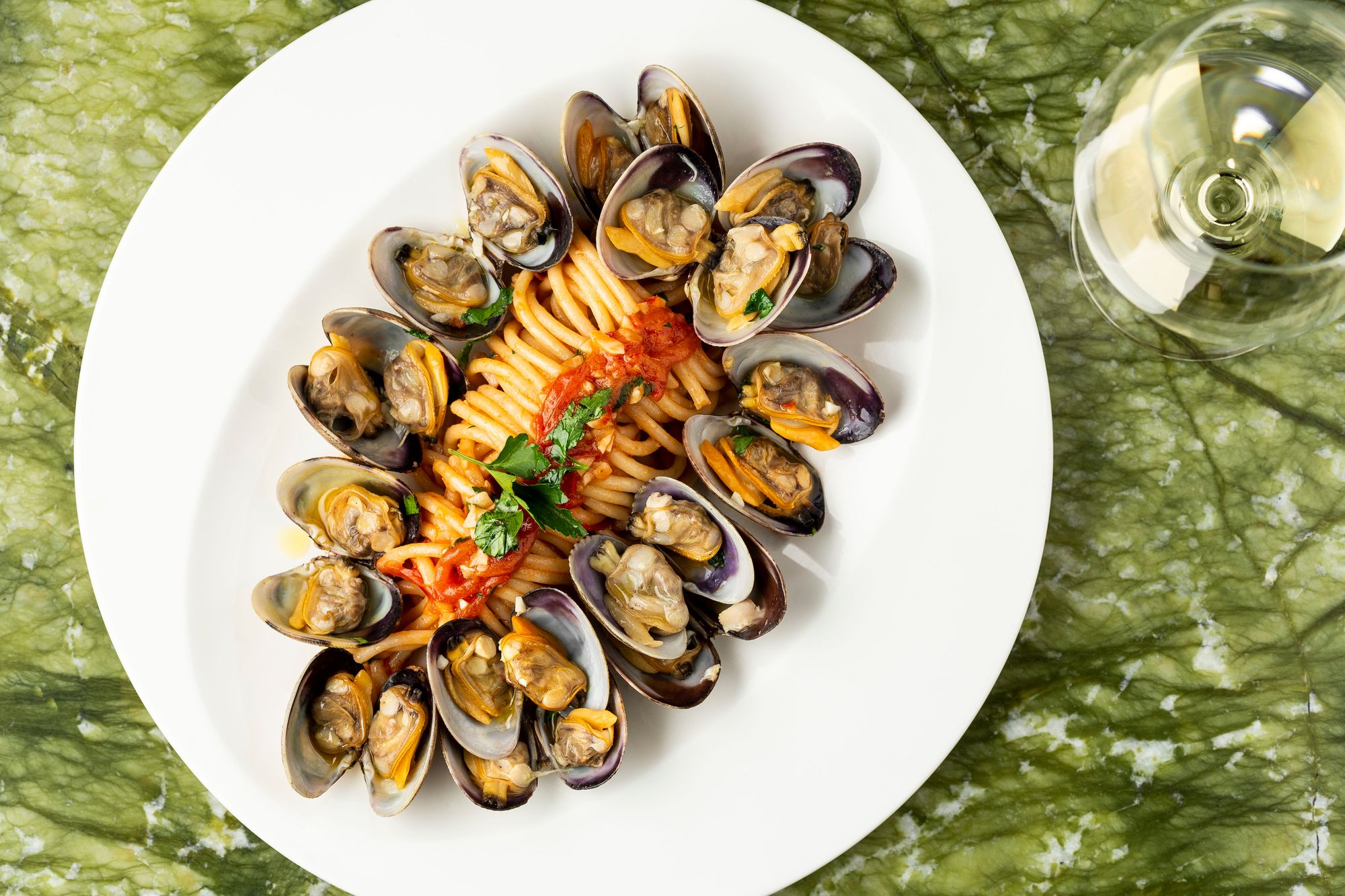 The "My Way" Ossobuco is another house specialty at Sinatra's with succulent braised veal ossobuco, saffron risotto Milanese and gremolata.
Or try the delicate yet immensely flavorful Risotto with rich butter poached Maine lobster, forest mushrooms and chives.
Dessert: A well-earned tip of the hat goes to this sweet treat for its whimsical presentation and decadence.  The Cappello is a fedora crafted from Valrhona dark chocolate mousse with a Jack Daniels pana cotta.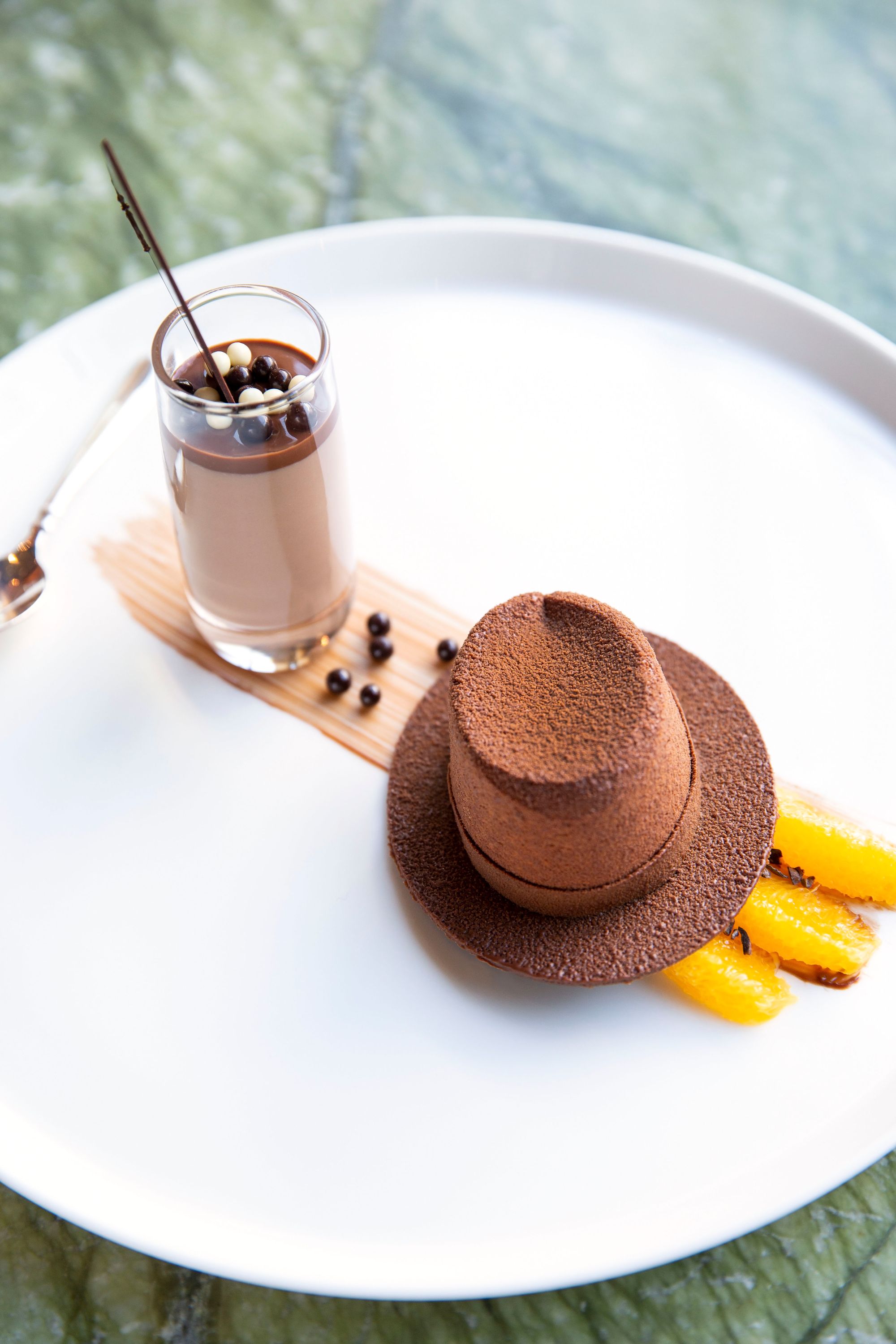 With over 20 signature dining experiences at Wynn and Encore Las Vegas, there are far too many wonderful dishes to list here. While these are just a few of the renowned plates, the true "specialty of the house" is the one you enjoy the most. Bon appétit!
Discover the many extraordinary dining experiences at Wynn Las Vegas