By Matt Villano for Wynn Magazine | Photography by Emily Wilson
"VEGAS BORN" IS THE DE FACTO SLOGAN OF THE NATIONAL HOCKEY LEAGUE'S LAS VEGAS GOLDEN KNIGHTS, the expansion team that earned a spot in the Stanley Cup Finals during its rookie season and has taken the city by storm. It also might as well be the slogan for Nevada H&C Distilling Co., the local distillery behind three new iterations of Smoke Wagon whiskey.

This is the same whiskey that took home multiple gold medals in the 2016 and 2017 San Francisco World Spirits Competitions. It's whiskey that spends months aging in oak barrels in the Nevada desert, whiskey designed to work on the rocks or in a cocktail. Smoke Wagon also happens to be the only whiskey currently made in Las Vegas—the product of an elaborate, multi-state operation that concludes in a warehouse near the Neon Museum downtown.

In many ways, Smoke Wagon represents the same fierce independence and entrepreneurialism that have made Las Vegas an exciting place to be. The brand is the brainchild of two men: Aaron Chepenik and Jonathan Hensleigh, old friends and business partners who over the years have collaborated on several other ultra-local projects, including an artisan vodka and a craft cocktail bar named The Griffin. Smoke Wagon also is one of the centerpieces of the new Tower Suite Bar Private Collection at Wynn Las Vegas, an exclusive liquor cabinet that comprises 71 whiskeys.
"But industry is changing here, our economy is diversifying. There are so many things here we're proud of, and this whiskey—and the men behind it—is definitely up there on that list." – Wynn Mixologist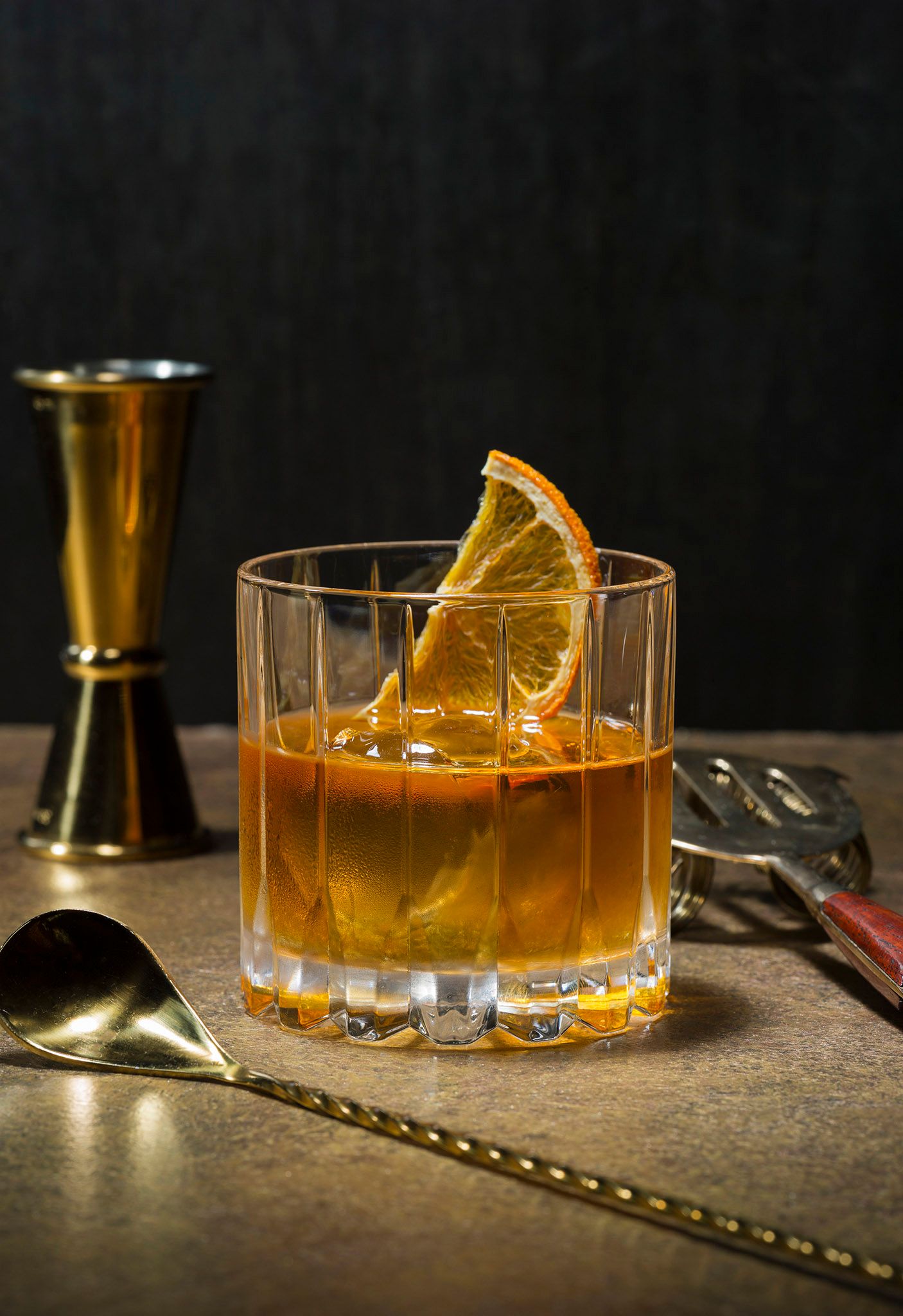 Humble Beginnings


The property mixologist at Wynn Las Vegas collaborated with the beverage team at Wynn to hand-select all the whiskeys for that cabinet, and says he was looking for ways to reflect the spirit of the city.

"Las Vegas has been known for the Strip, our history, showgirls, maybe the mob," the property mixologist said. "But industry is changing here, our economy is diversifying. There are so many things here we're proud of, and this whiskey—and the men behind it—is definitely up there on that list. Just knowing they are out there, that they are succeeding, it feels like a piece of home."

In many ways, the story of Nevada H&C parallels the story of Las Vegas; both started small, both are full of flavor, both celebrate fierce and independent spirit. The distillery started in downtown Las Vegas around 2009, first with a vodka they named Silver Dollar. A few years later, Chepenik and Hensleigh took time off from The Griffin to expand their distilling operation into whiskey. Instead of working their own mash bill in Nevada (where laws didn't cooperate at the time), they teamed up with Midwest Grain Products of Indiana, a factory distillery in Lawrenceburg, Ind., and bought barrels of base distilled spirits there. After the barrels spent time aging in MGP's century-old brick warehouse, Chepenik and Hensleigh had them shipped to Las Vegas to continue to age.

Finally, in 2015, Chepenik was ready to make his first batch of whiskey. His goal: to make something that tasted its best neat, but could hold up in the heat of a Las Vegas summer.

"I wanted something that was smooth and creamy up front but was bold enough that if you had it on the rocks or in a cocktail it would shine through," he remembers. "The only way we could do that was by blending vintages."

So Chepenik grabbed his thief, siphoned off younger juice full of tannins and mixed it with older juice that was softer and more complex. He tasted it neat, poured it over ice, mixed it into cocktails, playing with the ratio until it was just right. When he nailed the perfect blend, he named his new whiskey "Smoke Wagon" after the 1873 Colt single-action arm revolver used to win the West.

Next, Chepenik and Hensleigh looked to history for inspiration on their bottle design. First they selected an amber bottle, which hearkens back to the vessels in which whiskey was sold in the 1800s. Later they added a silver dollar-sized coin emblazoned with criss crossed guns over an outline of the state of Nevada and the slogan "Bibamus moriendum est." Loosely translated, the Latin means, "Let us drink, for we must die."

Their efforts paid off quickly; Smoke Wagon Small Batch won a gold medal at the San Francisco World Spirits Competition in its debut year of 2016. Since then, Smoke Wagon whiskeys have won gold every year Chepenik has entered them. Today, the distillery is all about function over form. A copper still from Kentucky sits unbrushed, the patina a color of wear and tear after more than 10 years of use. Empty oak barrels once used for aging are stacked like poker chips. A giant flag with the Latin slogan hangs on a giant fermentation tank. Outside, on an empty lot next door, metal storage containers hold thousands of empty bottles.
"You're not going to find any frills around here," Chepenik says. "We're just about making good spirits."
Anatomy of a Cabinet


Currently Nevada H&C makes between 600 and 1,000 barrels of Smoke Wagon whiskey every year, including a private barrel program for local clients. The best of the best is Smoke Wagon Desert Jewel 10-year. Both Desert Jewel and Small Batch are among the 71 bottles that comprise the inaugural Tower Suite Bar Private Collection at Wynn Las Vegas. This collection, which debuted in October 2019, sits in a brass-and-glass cabinet at the far end of the Tower Suite Bar, near the elevators. The cabinet displays the bottles as if they were gems, rare books, or variations on Lord Stanley's Cup.

The  property mixologist curated the collection with diversity in mind: Whiskeys range from popular favorites to fine, rare, and bespoke bottlings. Of the 71 bottles, 56 are American whiskeys; the rest are from Asia, Scotland, and France. Fan favorites include Four Roses Small Batch and a rare Michter's 20-year. There also are four Pappy Van Winkle whiskeys on the list: 13-, 15-, 20-, and 23-year.
---